Wed, Mar 1, 2017 at 2:59pm
FLAMES GET CURTIS LAZAR FROM OTTAWA
The Calgary Flames acquired forward Curtis Lazar and defenseman Michael Kostka from the Ottawa Senators for defenseman Jyrki Jokipakka and a second-round draft pick in 2017.
What does it give the Calgary Flames
Lazar is a still-young former top prospect who has the raw tools to possibly be a third-line center in the NHL, but he has spun his wheels with the Senators. For whatever reason(s), Lazar didn't live up to his advance billing as a first-round draft pick (No. 17 overall in 2013) and has just one point in 33 games this season. He even spent some time in the AHL to start the campaign, so a change of scenery should do him wonders. The Flames obviously hope Lazar can re-find his game and be a part of their talented young core moving forward. Kostka appears to be a throw-in for organizational defensive depth, but Calgary team boss Brian Burke knows him from their days in Toronto together.
What does it give the Ottawa Senators
Ottawa has mostly been a buyer at this trade deadline but this deal looks more like an attempt at addition by subtraction. Jokipakka is sort of the opposite of Lazar: an overachieving, low-drafted player. He should provide depth on defense as the Senators push for the playoffs. That said, the big return here for Ottawa is the second-round pick this summer, which they might use to land a player with a similar talent level to Lazar's. Furthermore, the presence of Colin White and Logan Brown in the Senators system as top forward prospects (both are natural centers, too) made moving Lazar far more palatable at this time.
Fantasy impact
No one in this deal should be considered for fantasy leagues anytime soon, but Lazar gets a small boost in sleeper appeal. He may never be a big scorer at the NHL level, but Lazar has the talent to be more of a regular and maybe he can get his career back on track with the Flames. Meanwhile, even if Kostka and Jokipakka play a little more with their new clubs, neither is fantasy-friendly.
Player focus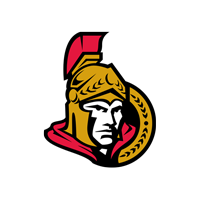 Ottawa Senators
a second-round draft pick in 2017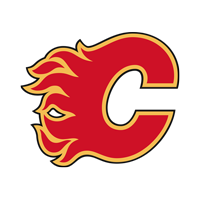 Calgary Flames