Wed, Mar 1, 2017 at 2:59pm
LEAFS, PENGUINS MAKE FOUR-PLAYER SWAP
The Toronto Maple Leafs acquired forward Eric Fehr, defenseman Steve Oleksy and a fourth-round draft pick in 2017 from the Pittsburgh Penguins for defenseman Frank Corrado.
What does it give the Toronto Maple Leafs
Fehr is a useful veteran forward with a nice amount of versatility; he can play either wing or center, and he has enough scoring ability to line up on the third line--if needed. He's also fairly clutch (with 21 career game-winning goals), so Fehr should be a solid addition to a young Leafs squad looking to make--and succeed in--the playoffs. He also brings size, filling another general Toronto team need. Oleksy is a serviceable depth rearguard who could compete for bottom-pairing minutes.
What does it give the Pittsburgh Penguins
The Pens get a little salary cap relief here by moving two players who weren't key contributors. Plus, they add Corrado--a defenseman with some untapped offensive talent who simply found himself in Leafs head coach Mike Babcock's doghouse this season. After Corrado publicly complained about a lack of playing time earlier this season, the writing was probably on the wall for him leaving Leaf-land. Corrado has more offensive talent than Oleksy, so this is a solid risk by the Pens.
Fantasy impact
If Fehr can find his way onto a scoring line with the Leafs he might have some fantasy pickup value, but only if and when he gets hot. No one else in this trade has much fantasy appeal, but do keep Corrado on the deep sleeper radar (in case he eventually finds a role in the high-powered Penguins offense).
Player focus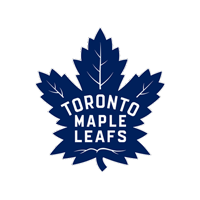 Toronto Maple Leafs
a fourth-round draft pick in 2017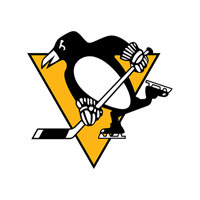 Pittsburgh Penguins