Fri, Jun 23, 2017 at 1:27pm
ARIZONA PULLS OFF ANOTHER BIG MOVE
The Arizona Coyotes acquired center Derek Stepan and goaltender Antti Raanta from the New York Rangers for defenseman Anthony DeAngelo and a first-round draft pick (No. 7 overall) in the 2017 NHL Draft.
What does it give the Arizona Coyotes
The Coyotes are sending a clear message to their fans that they intend on making the Stanley Cup playoffs in 2017-18. Landing a quality two-way center in Stepan and potential starting goaltender in Raanta will certainly help them achieve their goal. The cost of acquiring them was steep, but Arizona suddenly seems to be in win-now mode for the first time in years. With their future in Glendale, AZ still very much in doubt, the Coyotes have decided to go for it. This deal should help.
What does it give the New York Rangers
The Rangers, at the opposite end of the spectrum, appear to be taking a slight step back and reloading at present time. Adding the seventh overall pick in this year's draft helps ease the loss of both Stepan and Raanta. DeAngelo is an offensive weapon with defensive defiencies who could wind up quarterbacking the Rangers' power play in '17-18. He is a high-risk, high-reward type with plenty of offensive upside. The Rangers remain contenders, though with one eye towards the future.
Fantasy impact
Stepan could be asked to take on a bigger offensive role in Arizona this season, so (at the very least) his fantasy stock remains the same after this trade. Raanta is the big winner in this one, as he will finally step away from Henrik Lundqvist's rather large shadow and compete to become Arizona's new starter (likely in tandem with Louis Domingue). As for DeAngelo, he will always come with some risk because of his lack of defensive game. That said, his value is on the rise as New York's possible new QB.
Player focus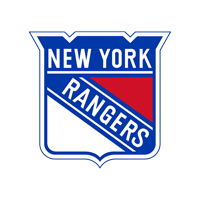 New York Rangers
a first-round draft pick in 2017 (No. 7 overall)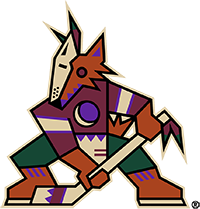 Arizona Coyotes