Sat, Oct 28, 2017 at 2:07pm
COYOTES WORK A DEAL FOR WEDGEWOOD
The Arizona Coyotes acquired goaltender Scott Wedgewood from the New Jersey Devils for a fifth-round draft pick in 2018.
What does it give the Arizona Coyotes
The Coyotes have really struggled out of the gate so far in 2017-18, and goaltending has been front and center among their biggest issues. Antti Raanta has been slowed by a lower-body injury, so Arizona has been forced to use both Louis Domingue and Adin Hill far more than they would have wanted in the early going. Enter Wedgewood, who was serving as Keith Kinkaid's backup due to the injury to Cory Schneider in New Jersey. Wedgewood stands a good chance at becoming Arizona's backup to Raanta this season, much to the chagrin of the struggling Domingue.
What does it give the New Jersey Devils
For the Devils, this deal was mostly made in order to activate Schneider off Injured Reserve. New Jersey will move forward with the tandem of Schneider-Kinkaid at the NHL level, with top prospect Mackenzie Blackwood waiting in the wings as the organization's new third-string netminder. This trade was also made to give Wedgewood a better opportunity to receive a regular NHL paycheck this season. Lastly, this deal also provides New Jersey with an extra fifth-round draft pick in next year's draft. This was a good trade for both organizations at this time.
Fantasy impact
Wedgewood has a golden opportunity to become a capable NHL netminder in Arizona, so his fantasy value gets a signifant boost here. The biggest loser in this deal is probably Domingue, who has not played well at all this season. Hill also loses his spot in the NHL (for now) due to Wedgewood's arrival, while Kinkaid and Blackwood both improve their stock a little with Wedgewood out of the picture.
Player focus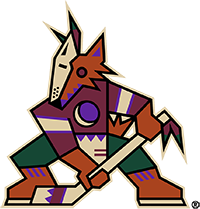 Arizona Coyotes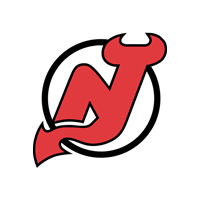 New Jersey Devils
a fifth-round draft pick in 2018