Sun, Nov 5, 2017 at 11:09pm
DUCHENE TO OTT IN 3-TEAM BLOCKBUSTER
In a three-team trade, the Ottawa Senators acquired forward Matt Duchene from the Colorado Avalanche; the Nashville Predators acquired center Kyle Turris from the Ottawa Senators, and the Avalanche acquired defenseman Samuel Girard, forward Vladislav Kamenev and a second-round draft pick in 2018 from Nashville, plus forward Shane Bowers, goaltender Andrew Hammond, a conditional first-round draft pick in 2018 and a third-round draft pick in 2019 from Ottawa.
What does it give the Ottawa Senators
In Duchene the Senators land a cornerstone forward who can help them get back to the late rounds of the NHL Playoffs. Still just 26 years old, the gifted scorer can be a key top-six center for Ottawa for at least the next two seasons (his current contract expires after the 2018-19 campaign). He additionally is a bit younger than Turris, and is more versatile. The price of upgrading here is fairly steep for the Senators, but they faced a tough contract negotiation with Turris (who was set to become an unrestricted free agent following this season).
What does it give the Nashville Predators
The Predators continue to build a true Cup contender, with Turris another key piece for that effort. He is the top-tier, two-way No. 2 center Nashville needs, especially with Nick Bonino currently out of the lineup due to injury. Predators management wasted no time in locking Turris up to a six-year, $36 million contract extension immediately following this acquisition. Giving up the high draft pick along with Girard and Kamenev is a fairly hefty price all around, but this is a decidedly 'win now' move for the defending Western Conference champs.
What does it give the
The Avalanche did an amazing job of landing a relative gold rush of assets here. While Hammond is merely a salary dump by Ottawa (and a non-factor in this deal), Bowers projects as a very good third-line center, the conditional first and third-round picks are great building blocks for the future. Add in potential star offensive blueliner Samuel Girard, forward Vladislav Kamenev (who can become a top-six scorer soon) and a second rounder in 2018 (all from the Preds), and Colorado makes out like a bandit. Duchene will be missed, but this is a great haul.
Fantasy impact
Duchene gains an impressive fantasy boost from this trade. Not only is he getting a fresh start, he joins a defensively-stout Sens outfit after playing with the defensively-challenged Avs (which should improve his plus-minus rating significantly). Expect Turris to produce at pretty much the same rate with Nashville as he did with Ottawa. Both teams are defensively responsible and fairly talent-laden, so there should not be too much of a change in his production in any key aspect. The bigger fantasy impact here is on the Colorado side, with Girard and Kamenev both getting significant upgrades fantasy-wise. If Girard stays with his new team (rather than getting sent back to the QMJHL this season), he can become a regular power-play contributor. Regardless, Girard remains a superb keeper-league pick who can become a star. His and Kamenev's plus/minus rating potential is obviously hurt by this deal, but both should see greater opportunities for NHL minutes with Colorado than they had with Nashville. Consider Kamenev a sleeper with eventual top-six forward potential.Hammond can be ignored even more than usual in most fantasy formats, while Bowers--who is currently playing in the NCAA--sees little to no change in his middling fantasy fortunes.
Player focus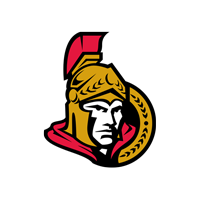 Ottawa Senators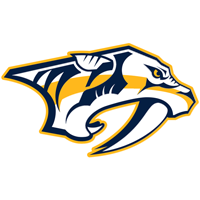 Nashville Predators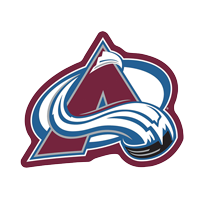 Colorado Avalanche
a conditional first-round draft pick in 2018
a second-round draft pick in 2018
a third-round draft pick in 2019