Fri, Feb 23, 2018 at 10:02pm
PENGUINS LOAD UP, ADD CENTER BRASSARD
In a three-team trade, the Pittsburgh Penguins acquired center Derick Brassard, forward Vincent Dunn and a third-round draft pick in 2018 from the Ottawa Senators, and winger Tobias Lindberg from the Vegas Golden Knights; the Senators acquired goaltender Filip Gustavsson, defenseman Ian Cole, a first-round draft pick in 2018 and third-round draft pick in 2019 from Pittsburgh, and the Golden Knights acquired winger Ryan Reaves and a fourth-round draft pick in 2018 from Pittsburgh.
What does it give the Pittsburgh Penguins
In Brassard, the Penguins land a quality center that completes their roster very nicely. With Sidney Crosby and Evgeni Malkin ahead of him, and Riley Sheahan behind him, Brassard joins what is now clearly the best center depth in the NHL. Brassard has one season left on his current contract, so Pittsburgh essentially paid for two playoff runs with Brassard as their No. 3 pivot. Vegas will also retain 40 per cent of Brassard's $5 million/year cap hit through 2018-19, so the Penguins get Brassard at a cap hit of $3 million through 2018-19. Lindberg is also an intriguing winger prospect who might be able to land a job on Pittsburgh's fourth line in 2018-19. As for Dunn, he is more of a depth forward who will likely remain in the AHL. Trading Cole and Reaves makes the Pens a little less intimidating in the short run, at least in terms of physicality, but both players are pending UFA's (and neither was in their long-term plans, clearly). Overall, this is an outstanding trade for the Pens.
What does it give the Ottawa Senators
Rumors of a player revolt could lead to sweeping changes in Ottawa. This move is probably not the last one for Senators GM Pierre Dorion this year. While the entire hockey world braces for a potential Erik Karlsson trade, for now Dorion did well to add a goaltender of the future in Gustavsson, a first rounder in '18, a third rounder in '19 and a veteran defenseman (Cole) who might be dealt again (to a contender) before the February 26 deadline. That is a decent return for Ottawa's No. 2 center. This trade became very complicated to complete but, eventually, the addition of Vegas to the mix finished the job. Look for Cole to be dealt for another draft pick.
What does it give the
It seems that this trade was never going to be completed unless Vegas got involved. The fact that the Golden Knights agreed to retain 40 per cent of Brassard's salary made it all possible. In adding Reaves, Vegas gets arguably the best enforcer left in the National Hockey League. He will probably be a better fit in Vegas (since Pittsburgh play more of a speedy, offensive-oriented style). The Knights also get back a fourth rounder here in exchange for the salary retention on Brassard and prospect winger Lindberg. At the end of the day, Vegas did the Penguins a solid (but it might have been GM George McPhee's way of returning the favor after acquiring Marc-Andre Fleury AND a second-round draft pick in 2020 from Pittsburgh in the 2017 NHL Expansion Draft). This deal truly was an old-school blockbuster!
Fantasy impact
Obviously, Brassard's fantasy stock is on the rise with a move to Pittsburgh. He will probably center the third line between Phil Kessel and Jake Guentzel, so expect him to produce better fantasy points down the stretch (and next season). Gustavsson's fantasy stock is also on the rise, as he is now clearly Ottawa's goaltender of the future. Cole's value remains the same wherever he winds up, since he is mostly a defensive defenseman. Ditto Reaves, who should at least receive more ice time (thus more hits and PIM) in Vegas. Lindberg is an intriguing prospect for the Penguins, though he will face an uphill climb to crack the roster of his new team. Dunn holds little fantasy value. Colin White may benefit the most in Ottawa with Brassard now in Pittsburgh. Sheahan appears to be the biggest loser from this deal, as he now becomes Pittsburgh's fourth-line center.
Player focus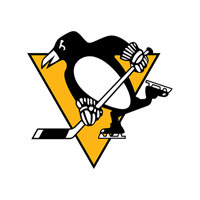 Pittsburgh Penguins
a third-round draft pick in 2018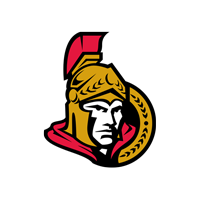 Ottawa Senators
a first-round draft pick in 2018
a third-round draft pick in 2019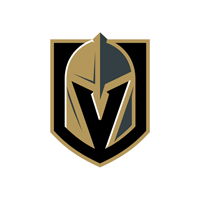 Vegas Golden Knights
a fourth-round draft pick in 2018