Thu, Jul 12, 2018 at 3:10pm
ARIZONA, CHICAGO SWAP NINE ASSETS
The Arizona Coyotes acquired forward Vinnie Hinostroza, defenseman Jordan Oesterle, a third-round draft pick in 2019 and winger Marian Hossa from the Chicago Blackhawks for winger MacKenzie Entwistle, centers Marcus Kruger and Jordan Maletta, defenseman Andrew Campbell and a fifth-round draft pick in 2019.
What does it give the Arizona Coyotes
For the Coyotes, they will absorb Hossa's contract with a high cap number but relatively low salary for the next three seasons and receive a solid winger in Hinostroza in return. The also get a draft upgrade in 2019 by moving out a fifth rounder and taking back a third rounder. Lastly, Oesterle will add some depth on defense but likely spend 2018-19 either in the AHL or as Arizona's No. 7 defenseman.
What does it give the Chicago Blackhawks
For the Blackhawks, this deal is mostly about shedding some cap space. Kruger returns to Chicago after spending 2017-18 with Carolina. He may vie for the No. 4 center job in 2018-19. Entwistle is probably the key to the deal from a players perspective for Chicago, but he is a long-range prospect. Maletta and Campbell are expected to spend '18-19 with the AHL's Rockford IceHogs.
Fantasy impact
Entwistle is too far away from the NHL to have much fantasy value at this time. Hinostroza might see more ice time in Arizona, so his stock is on the rise after this trade. Kruger has no fantasy value as a defensive specialist. Meanwhile, Oesterle, Maletta and Campbell are likely to spend most (if not all) of 2018-19 in the minors, so they too have zero value in fantasy leagues. Hossa is essentially retired.
Player focus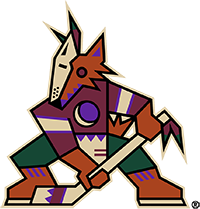 Arizona Coyotes
a third-round draft pick in 2019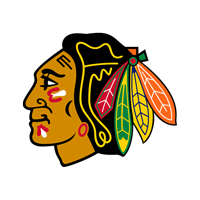 Chicago Blackhawks
a fifth-round draft pick in 2019