Thu, Sep 13, 2018 at 3:02pm
KARLSSON SENT TO SAN JOSE!
The San Jose Sharks acquired defenseman Erik Karlsson and winger Francis Perron from the Ottawa Senators for center Chris Tierney, winger Rudolfs Balcers, defenseman Dylan Demelo, center Josh Norris, a conditional first-round draft pick in 2020, a conditional second-round draft pick in 2019, a conditional second-round draft pick in 2021 and another conditional first-round draft pick.
What does it give the San Jose Sharks
It is finally a done deal. One of the greatest players in today's National Hockey League is on the move, as Karlsson will now join forces with Brent Burns to form one of the most devastating offensive defenseman combinations ever. Karlsson instantly turns San Jose into a true Stanley Cup contender (though losing Tierney creates a rather important hole at the center position). The task at hand for Sharks GM Doug Wilson will now be to re-sign pending unrestricted free agent Karlsson before July 1, 2019. As for Perron, he will serve as organizational depth in the AHL but he is not a top-tier prospect. This deal shakes up the balance of power in the Western Conference significantly.
What does it give the Ottawa Senators
For rebuilding Ottawa, this deal had to be made. At least, GM Pierre Dorion got quite a lot in return (especially in terms of quantity). Tierney will help the Senators and should play an expanded offensive role in Ottawa. Balcers and Norris are both quality prospects who will become part of the solution in Ottawa sooner rather than later. Demelo will never make anybody associated with the Senators forget Karlsson, but he is a serviceable defenseman who should play regularly in Ottawa this season. The second rounder involved in this deal will be the better pick among the Sharks' two 2019 seconds, while the '20 first rounder is contingent upon San Jose making the playoffs in 2018-19 (otherwise, Ottawa receives a 2019 first rounder instead). Furthermore, Ottawa will receive another second rounder in '21 if Karlsson re-signs with San Jose, which turns into a first rounder if the Sharks reach the Stanley Cup finals in '19. The Sens can also receive another first rounder (in 2022 at the latest) if Karlsson is traded back to an Eastern Conference team during '18-19.
Fantasy impact
Karlsson was already the best fantasy defenseman in the world, but this trade merely cements his position a little more. Burns may actually suffer a little bit from a fantasy perspective with Karlsson now on board, though there should be plenty of puck for the both of them on the power play. Tierney and Demelo both receive fantasy spikes after this trade, though neither has a particularly high ceiling. Balcers and Norris still hold good keeper value, regardless of what team they belong to. Perron's value is negligible at this point.
Player focus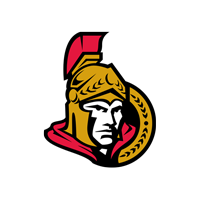 Ottawa Senators
a conditional first-round draft pick
a conditional second-round draft pick in 2021
a conditional second-round draft pick in 2019
a conditional first-round draft pick in 2020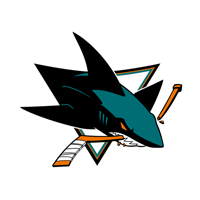 San Jose Sharks