Mon, Dec 16, 2019 at 5:11pm
TAYLOR HALL HEADED TO ARIZONA!
The Arizona Coyotes acquired winger Taylor Hall and forward Blake Speers from the New Jersey Devils for a conditional first-round draft pick in 2020, a conditional third-round draft pick in 2021, defenseman Kevin Bahl, forward Nick Merkley and center Nate Schnarr.
What does it give the Arizona Coyotes
This is a major coup for the Coyotes, a very strong defensive team with scoring issues. Last off-season, Arizona added winger Phil Kessel to the mix and now the team has doubled down with the arrival of Hall, a pending unrestricted free agent who is likely to test the open market next July 1. For now, he will bring plenty of firepower to the 'Yotes lineup. Speers is a marginal prospect who can play both center and wing. He is a bit part in this deal but it was important for Arizona to include someone other than Hall in this transaction (if the latter decides to leave as a UFA next summer).
What does it give the New Jersey Devils
It was inevitable that the struggling Devils would deal Hall, so GM Ray Shero decided not to wait. In return, Shero was able to land Arizona's first-round pick in '20 (unless it becomes a top-three pick, in which case the Coyotes will keep the selection and trade away their '21 first instead), a third rounder in '21 that could become a second if Hall re-signs with Arizona or if the 'Yotes win a playoff round next spring (it could even become another first rounder if both scenarios play out), plus three prospects. Of the three, blueliner Bahl seems to be the best of the lot.
Fantasy impact
This deal should work out well for Bahl, Merkley, Schnarr and Speers, as a change of scenery was needed for the latter three and Bahl could become a very important D-man in Jersey. As for Hall, this trade may actually hurt his short-term value unless he finds instant chemistry with one or more of his new teammates in the Desert. The best-case scenario for Hall fantasy owners would be if he develops instant chemistry with Kessel, a terrific playmaking winger himself.
Player focus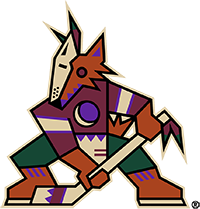 Arizona Coyotes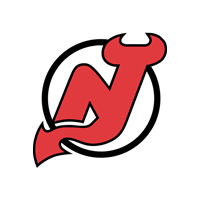 New Jersey Devils
a conditional third-round draft pick in 2021
a conditional first-round draft pick in 2020