Mon, Feb 24, 2020 at 10:17am
TROCHECK TRADED TO CAROLINA
The Carolina Hurricanes acquired center Vincent Trocheck from the Florida Panthers for forward Erik Haula, center Lucas Wallmark, defenseman Chase Priskie and center Eetu Luostarinen.
What does it give the Carolina Hurricanes
This is a very interesting trade, since both the Hurricanes and Panthers are battling for a playoff spot in the Eastern Conference. In Trocheck, the Hurricanes get a right-shooting center (something they did not have) who can slide into a second-line role between Sebastian Aho and Jordan Staal. Carolina traded four assets to get Trocheck but he has the talent to make a big impact on the Hurricanes.
What does it give the Florida Panthers
The Panthers dealt their second-line center to Carolina in exchange for Haula (who will probably replace Trocheck) and Wallmark--two of Carolina's top four centers this season. Both Haula (UFA) and Wallmark (RFA) can be free agents on July 1. Florida also gets Priskie, an offensive defense prospect that the organization lacked and Luostarinen (a decent Finnish forward prospect). Interesting trade indeed!
Fantasy impact
Trocheck has struggled this season but he should feel reenergized with the move to Carolina. His fantasy stock should be moving upward, while both Haula and Wallmark have a short period of time to find their niche with their new team. Priskie's path to the NHL just got easier moving to Florida, while Luostarinen is on the keeper prospects radar (and nothing more for now).
Player focus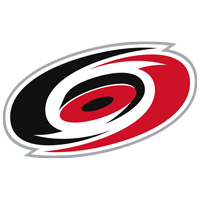 Carolina Hurricanes