Sat, Jan 23, 2021 at 11:53am
DUBOIS DEALT FOR LAINE, ROSLOVIC
The Columbus Blue Jackets acquired winger Patrik Laine and forward Jack Roslovic from the Winnipeg Jets for center Pierre-Luc Dubois and a third-round draft pick in 2022.
What does it give the Columbus Blue Jackets
This is a blockbuster trade by today's NHL standards, but it almost feels like a trade made out of convenience. Roslovic was an unsigned restricted free agent who did not want to re-sign with the Jets, while Laine was never expected to remain in Winnipeg for the long haul. So, Columbus decided to reel in both forwards and deal away their own problem child in Dubois, who re-signed with the club this season but immediately requested a trade. Columbus loses its No. 1 center with this deal, so the team is probably not done dealing. Laine instantly becomes the Blue Jackets' top scoring threat, while Roslovic (who has played almost exclusively at right wing with the Jets) is a natural center who might be moved to the middle to fill a need in Columbus.
What does it give the Winnipeg Jets
Like the Blue Jackets, the Jets also have issues maintaining top talent. So, GM Kevin Cheveldayoff decided to deal with counterpart Jarmo Kekalainen (who knows exactly what he has been going through in Winnipeg). Cheveldayoff was not going to be able to get Laine and Roslovic to make a long-term commitment to the Jets, so he moved them out for Dubois. The hope here is that Dubois will be more open to playing in Winnipeg over the long haul. Winnipeg now has a glut of quality centers, but lacks depth in terms of wingers. So, look for Cheveldayoff to make another trade or two before the end of the 2020-21 campaign. The third-rounder acquired in this trade is mostly a bonus.
Fantasy impact
For the immediate, all three players involved in this trade should see their fantasy stock improve. That said, keeper leaguers should have concerns about both Laine and Dubois because it is possible that neither player will be any happier in their new surroundings. If both players are seeking a bigger stage to play on (aka playing for a bigger market team), then neither Laine nor Dubois will be long for Columbus and Winnipeg, respectively. As for Roslovic, his stock probably spikes the most after moving to Columbus (his hometown). He should be picked up in most league formats.
Player focus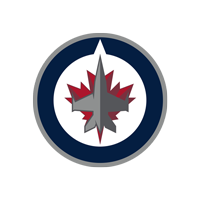 Winnipeg Jets
a third-round draft pick in 2022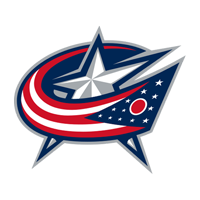 Columbus Blue Jackets