Mon, Jul 12, 2021 at 3:45pm
CHICAGO DEALS DUNCAN KEITH TO EDMONTON
The Edmonton Oilers acquired defenseman Duncan Keith and forward Tim Soderlund from the Chicago Blackhawks for defenseman Caleb Jones and a conditional third-round draft pick in 2022.
What does it give the Edmonton Oilers
The Oilers will be largely ridiculed for taken on all of Keith's cap hit ($5.538 million) here. However, Edmonton needed to do something in order to upgrade the roster (which was far too lacking in quality depth last season). Furthermore, Keith's presence, leadership and winning pedigree should be invaluable to Oilers captain Connor McDavid and fellow superstar Leon Draisaitl. Edmonton needs to do more this off-season, but they are off to a good start with this move. As for Soderlund, expect him to spend all of 2021-22 in the AHL.
What does it give the Chicago Blackhawks
The Blackhawks decided to move their longtime No. 1 defenseman, mostly for personal reasons (Keith wanted to be closer to his son, who lives in British Columbia). Chicago received good value in Jones and a conditional third-rounder (which can turn into a second-rounder if Edmonton reaches the 2022 Stanley Cup final and Keith sees top-four defenseman minutes). However, the 'Hawks now badly need a new No. 1 D-man (and have been linked to both UFA Dougie Hamilton as well as Blue Jacket Seth Jones, Caleb's older brother). Stay tuned!
Fantasy impact
Keith may be rejuvenated in '21-22 playing with the likes of McDavid and Draisaitl. His ice time may be reduced slightly in Edmonton, which could help his fantasy fortunes. Draft Keith in the later rounds. As for Jones, he could have a better opportunity to play regularly in Chicago. However, his fantasy impact is expected to be minimal. Soderlund is merely an AHL body at this point.
Player focus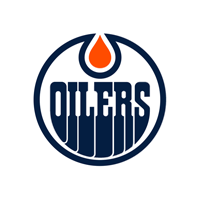 Edmonton Oilers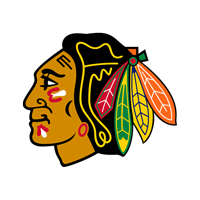 Chicago Blackhawks
a conditional third-round draft pick in 2022