Sat, Jul 17, 2021 at 2:50pm
ADIN HILL HEADS TO SAN JOSE
The San Jose Sharks acquired goaltender Adin Hill and a seventh-round draft pick in 2022 from the Arizona Coyotes for goaltender Josef Korenar and a second-round draft pick in 2022.
What does it give the San Jose Sharks
This is an interesting move for San Jose, since Hill has the potential to take over as the team's new No. 1 netminder. Hill will be the Sharks' protected goaltender, which means they can leave Martin Jones unprotected. Even if Seattle does not claim Jones in the expansion draft, the Sharks are expected to move on from Jones this off-season. The price tag to acquire Hill was also very reasonable. This is a very solid move by Sharks GM Doug Wilson.
What does it give the Arizona Coyotes
The Coyotes were trying to move veteran Darcy Kuemper, who has played extremely well for Arizona but who is also entering the final year of his contract. They did not get what they wanted, so they switched gears and dealt Hill instead. Korenar will now be the goaltender exposed by Arizona for the expansion draft, though he is unlikely to be claimed. He will likely play in the AHL in 2021-22. The key to the deal from an Arizona perspective was the second-rounder in '22.
Fantasy impact
Hill becomes a very intriguing fantasy goaltender for the 2021-22 campaign. He has been underrated in Arizona, so this trade may enable him to break out with the Sharks. As for Korenar, he could begin '21-22 as Arizona's No. 3 netminder. However, he will have stiffer competition than was the case in San Jose's system.
Player focus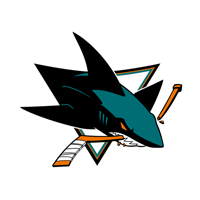 San Jose Sharks
Draft pick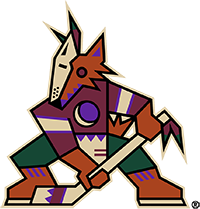 Arizona Coyotes
Draft pick