Thu, Jun 27, 2013 at 6:20pm
AVALANCHE, FLAMES SWAP FOUR
The Colorado Avalanche acquired winger Alex Tanguay and defenseman Cory Sarich from the Calgary Flames for winger David Jones and defenseman Shane O'Brien.
What does it give the Colorado Avalanche
Tanguay is a player quite familiar with the Avalanche, since he spend the first six NHL seasons of his career with the Avs, winning the Stanley Cup as a sophomore. He is also quite familiar with the team's new bosses, former linemate/now President of Hockey Operations Joe Sakic and former goaltender/now head coach Patrick Roy. He should enjoy his second stint in Denver. As for Sarich, he's a right defenseman who stays at home and adds some sandpaper to the Colorado back end. This is a fairly even swap, even money-wise, though the Avs save a little bit of cap space with this deal.
What does it give the Calgary Flames
For the Flames, the key here are the forward positions. Calgary was very deep on the left side of center, but was lacking in natural right-wingers. Though Jones has played both wings at the NHL level he is expected to fill an important role on the right side as a top-six forward. He's streaky but may make an impact if all he was missing was a change of scenery. O'Brien is far more of a wild card. He's a left defenseman who can be quite physical and even display an all-round game, but lacks discipline and takes a lot of bad penalties. He does add some toughness to a mostly soft blueline corps.
Fantasy impact
Both Tanguay and Jones could flourish after this trade from a fantasy standpoint, as both are going to better situations from an individual standpoint. The two defensemen still don't have fantasy value after the trade. This may impact both Colorado and Calgary offensively as a whole, as both teams look better now.
Player focus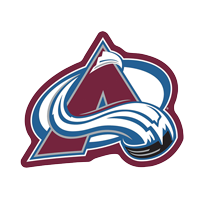 Colorado Avalanche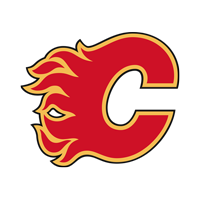 Calgary Flames