Sat, Jun 27, 2015 at 5:17pm
FLYERS, COYOTES MAKE INTRIGUING SWAP
The Arizona Coyotes acquired defensemen Nicklas Grossmann and Chris Pronger from the Philadelphia Flyers for forward Sam Gagner and a conditional draft pick.
What does it give the Arizona Coyotes
For the Coyotes, the key here is the salary cap floor. Adding Grossmann ($3 million) and Pronger ($4.941 million) will help Arizona get to the floor in 2015-16, with Pronger's actual salary only $575,000 for the next two seasons (he is now retired and working in the NHL offices), while the Flyers retain some of Grossmann's '15-16 salary as well. That said, Grossmann may help the Coyotes next season as a veteran leader who can kill penalties and play a depth role. The Coyotes wanted to buy Gagner out, so it makes sense to move him out. They saved money here, which is always key for them.
What does it give the Philadelphia Flyers
For the Flyers, they may end up buying Gagner out anyway, but shipping out Grossmann alleviates a bit of their logjam on defense. It likely gives one of their rookies (Samuel Morin, Travis Sanheim or Ivan Provorov--likely Morin) a chance to make the team out of training camp this September. It also takes Pronger's contract off the books (even though he was spending the rest of his contractual obligation on LTIR). Philadelphia will receive either a conditional fourth-round pick in '16 of third rounder in '17.
Fantasy impact
There isn't a lot to see here from a fantasy standpoint, as Gagner's career appears to be headed for a nosedive while Grossmann is strictly a defensive defenseman.
Player focus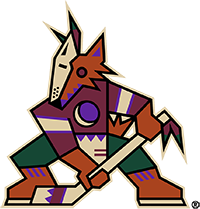 Arizona Coyotes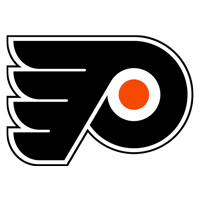 Philadelphia Flyers
a conditional third-round draft pick in 2017