Sat, Jun 25, 2016 at 10:36am
ARIZONA LANDS OFFENSIVE D DeANGELO
The Arizona Coyotes acquired defenseman Anthony DeAngelo from the Tampa Bay Lightning for a second-round draft pick in 2016.
What does it give the Arizona Coyotes
The Coyotes are doing a very nice job of adding young talent to their stables, and DeAngelo adds to that mentality. He is a future power-play quarterback who may one day team with Oliver Ekman-Larsson to form a lethal combination. He still needs work on his defense but should be helped by Arizona coach Dave Tippett.
What does it give the Tampa Bay Lightning
The Lightning are stacked on defense and felt comfortable trading away DeAngelo (a player who is close to arriving in the National Hockey League) at this time. They acquired an early second rounder in return and used the pick to select physical defenseman Libor Hajek. He will need several more seasons to fully develop.
Fantasy impact
DeAngelo has huge fantasy upside, and may now get a better opportunity to crack the NHL lineup in 2016-17 with Arizona, since he was a bit buried down the Lightning's depth chart. That said, DeAngelo must improve his defensive game before making the jump. He is a super-sleeper.
Player focus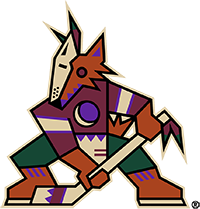 Arizona Coyotes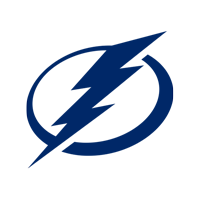 Tampa Bay Lightning
a second-round draft pick in 2016