Mon, Jul 18, 2016 at 5:19pm
SENS SWAP C ZIBANEJAD FOR C BRASSARD
The Ottawa Senators acquired center Derick Brassard and a seventh-round draft pick in 2018 from the New York Rangers for center Mika Zibanejad and a second-round draft pick in 2018.
What does it give the Ottawa Senators
Obviously, down the road the Sens might regret giving up the much-younger Zibanejad, but this is clearly a 'win-now' move. Ottawa is clearly trying to turn things around in a hurry by adding proven veteran leadership up the middle with Brassard. While not quite elite, Brassard has proven to be a bit of a late bloomer in the NHL; his past two seasons (scoring 60 and 58 points, respectively) place the soon-to-be-29-year-old among the game's better pivots. Moreover, last season Brassard's power-play production (22 points) was double that of Zibanejad (11).
What does it give the New York Rangers
Zibanejad is both much younger (by five-plus years) and slightly less expensive than Brassard, both appealing factors for the Rangers. He also probably has significantly more untapped scoring ability, having posted 51 points last season (a career high). The fact the Rangers also get a 2nd-round pick in this swap--which should turn out to be a very useful player--makes this a potential trade 'win' down the road for New York . . . if not for the coming season. Advantage New York, overall, though both teams get something out of this transaction.
Fantasy impact
For the coming campaign, this deal probably helps New York's Derek Stepan the most. He goes from being the probable Rangers' No. 2 center to likely leading the first line, and that could help him post career highs in key scoring categories. Zibanejad's production should stay roughly static, as he projects to skate on Line 2 for the Rangers (which he was set to do with the Senators). On the Ottawa side of things for '16-17, Brassard is a lock to center either Line 1 or 2. Ideally, his veteran presence can help the likes of Bobby Ryan put up better production.
Player focus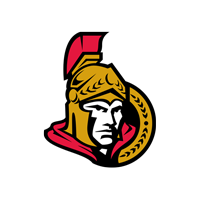 Ottawa Senators
a seventh-round draft pick in 2018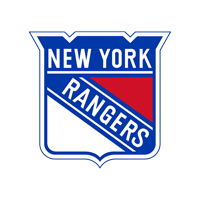 New York Rangers
a second-round draft pick in 2018