Sun, Feb 25, 2018 at 9:45am
BRUINS BUY RICK NASH FOR PLAYOFF DRIVE
The Boston Bruins acquired winger Rick Nash from the New York Rangers for forward Ryan Spooner, defenseman Ryan Lindgren, winger Matt Beleskey, a first-round draft pick in 2018 and a seventh-round draft pick in 2019.
What does it give the Boston Bruins
This trade had been in the works for a little while now, so it is no surprise that rental winger Nash winds up with the Bruins. Boston is probably not interested in keeping him beyond the 2017-18 campaign, since the club has plenty of young winger options for next season and beyond. That said, he will replace Spooner (a natural center who had been forced to play right wing this season) in Boston's current lineup and is a clear upgrade. The Bruins will get veteran Nash at half-price ($3.9 million cap hit), though it came at a significant price. Still, he will be worth it if the B's make a deep run to another Stanley Cup finals appearance.
What does it give the New York Rangers
This is a major deal for the rebuilding Rangers, who had already dealt defenseman Nick Holden to the Bruins in a previous transaction (and recently traded winger Michael Grabner to the Devils). Spooner should help the Blueshirts (whether they keep him around or trade him before the deadline, as well). He is a natural center who can slide into the No. 3 role behind Mike Zibanejad and Kevin Hayes. Spooner is a natural playmaker. Lindgren is another solid addition. A sophomore Minnesota Golden Gopher, the 20-year-old blueliner should be a candidate to turn pro later this year. Adding a first rounder makes this deal a steal for New York.
Fantasy impact
Spooner could benefit the most from this trade, though fantasy leaguers need to let the rest of the trade deadline dust settle before picking him up (because there are no guarantees that Spooner will stay in New York). Nash's value remains the same in Boston in the short term, but he is expected to test the UFA market on July 1. Therefore, his long-range fantasy future is also very much in doubt. Lindgren should be on the keeper radar now, while veteran winger Beleskey (a forgotten man in Beantown this season) has little value as a throw-in here. While Boston will cover $1.9 million (50%) of Beleskey's cap hit through 2019-20, he does not figure in the Rangers' long-term plans. He can be safely ignored in fantasy hockey.
Player focus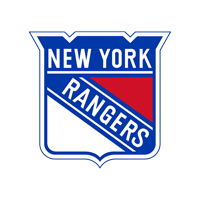 New York Rangers
a first-round draft pick in 2018
a seventh-round draft pick in 2019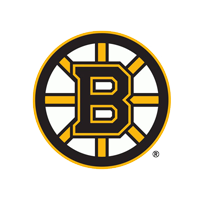 Boston Bruins