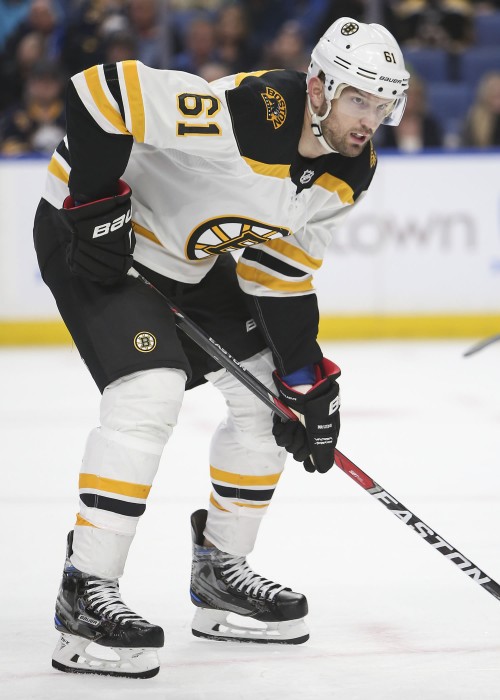 Born
Jun 16, 1984 (37 yrs) Brampton, Ontario
Drafted
Drafted by Columbus in 2002 (1/1).
Drafted from
London (OHL)
Transactions & Injuries
Date
Description
2019-01-11
Announced his retirement.
2018-04-12
Missed the last 11 regular season games (concussion).
2018-03-19
Upper body injury, day-to-day.
2018-02-25
Acquired from the New York Rangers.
The Boston Bruins acquired winger Rick Nash from the New York Rangers for forward Ryan Spooner, defenseman Ryan Lindgren, winger Matt Beleskey, a first-round draft pick in 2018 and a seventh-round draft pick in 2019.
2017-04-09
Missed 2 games (undisclosed).
Career Honors & Awards
League
Honor
Description
NHL

Maurice "Rocket" Richard

Goals Leader
2003-04 (shared with Jarome Iginla and Ilya Kovalchuk)
NHL

All-Rookie Team

All-Rookie Team
2002-03, 2000-01
NHL

Played in the NHL YoungStars Game

Played in the NHL YoungStars Game
2002-03
NHL

Named to play in the NHL All-Star Game

Named to play in the NHL All-Star Game
2014-15, 2010-11, 2008-09, 2007-08, 2006-07, 2003-04
OHL

Emms Family Award

Rookie of the Year
2000-01
OHL

Top Draft Prospect Award

Top Draft Prospect Award
2001-02
OHL

First All-Rookie Team

First All-Rookie Team
2000-01
OHL

Third All-Star Team

Third All-Star Team
2001-02
Olympic

Olympic Gold Medal

Olympic Gold Medal
2014 (Canada), 2010 (Canada)