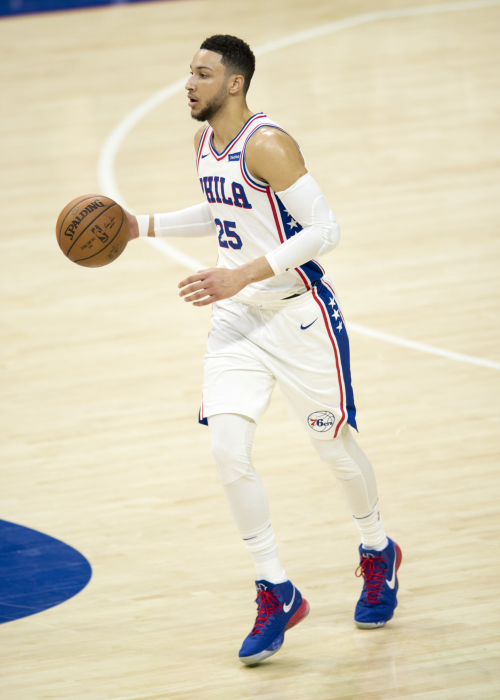 Born
Jul 20, 1996 (26 yrs) Melbourne, Australia
Drafted
Drafted by Philadelphia in 2016 (1/1).
Acquired
Acquired in a trade with Philadelphia in 2022.
Transactions & Injuries
Date
Description
2022-04-25
Missed 87 games (personal reasons).
2022-04-03
Back injury, remainder of the regular season.
2022-02-10
Acquired from the Philadelphia 76ers
The Philadelphia 76ers acquired guard James Harden and forward Paul Millsap from the Brooklyn Nets for guards Ben Simmons and Seth Curry, center Andre Drummond, a first-round draft pick in 2022 and a first-round draft pick in 2027.
2021-11-05
Fined $360,000 by the Philadelphia 76ers.
2021-10-22
Personal reasons, sidelined indefinitely.
Career Honors & Awards
League
Honor
Description
NBA

Eddie Gottlieb Trophy

Rookie of the Year
2017-18
NBA

All-NBA Third Team

All-NBA Third Team
2019-20
NBA

All-Rookie First Team

All-Rookie First Team
2017-18
NBA

All-Defensive First Team

All-Defensive First Team
2020-21, 2019-20
NBA

Played in the All-Star Game

Played in the All-Star Game
2020-21 (Did not play - health protocols), 2019-20, 2018-19