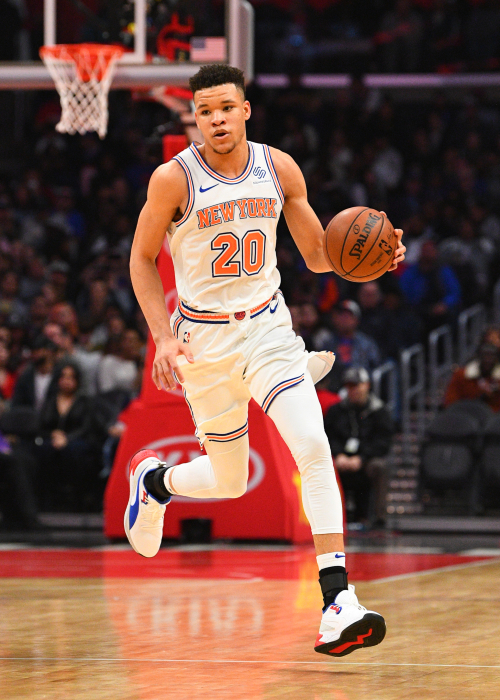 Born
Aug 11, 1999 (23 yrs) Riverview, Florida
Drafted
Drafted by New York in 2018 (1/9).
Acquired
Acquired as a free agent in 2022.
Transactions & Injuries
Date
Description
2022-08-01
Signed as an unrestricted free agent by the Detroit Pistons to a two-year contract.
2022-06-29
Atlanta Hawks did not tender a qualifying offer.
2022-01-15
Missed 1 game (not with team).
2022-01-14
Not with team, day-to-day.
2022-01-13
Acquired from the New York Knicks
The New York Knicks acquired guard/forward Cam Reddish, a second-round draft pick in 2025 and forward Solomon Hill from the Atlanta Hawks for forward Kevin Knox II and a protected first-round draft pick in 2022.