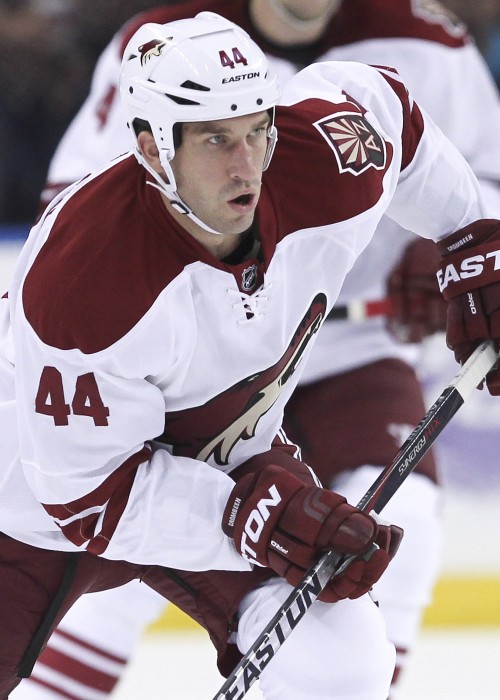 Born
Jul 10, 1985 (36 yrs) Denver, Colorado
Drafted
Drafted by Dallas in 2003 (2/54).
Drafted from
Barrie (OHL)
Transactions & Injuries
Date
Description
2014-06-29
Acquired from the Tampa Bay Lightning.
The Arizona Coyotes acquired center Sam Gagner and winger B.J. Crombeen from the Tampa Bay Lightning for a sixth-round draft pick in 2015.
2013-04-02
Missed 3 games (lower body injury).
2013-04-01
Signed by the Tampa Bay Lightning to a two-year contract extension.
2013-03-24
Lower body injury, day-to-day.
2013-02-10
Missed 1 game (head injury).