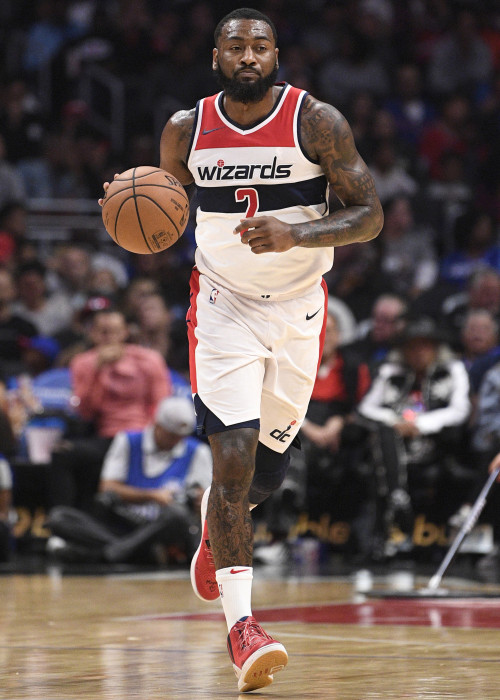 Born
Sep 6, 1990 (33 yrs) Raleigh, North Carolina
Drafted
Drafted by Washington in 2010 (1/1).
Transactions & Injuries
Date
Description
2023-02-12
Waived by the Houston Rockets.
2023-02-09
Acquired from the Los Angeles Clippers
In a three-team trade, the Los Angeles Clippers acquired forward/guard Eric Gordon from the Houston Rockets, and three future second-round draft picks from the Memphis Grizzlies; Memphis acquired forward/guard Luke Kennard from the Clippers; and Houston acquired guard John Wall and a protected right to swap draft picks from the Clippers, and forward/guard Danny Green from the Grizzlies.
2023-02-09
Missed 14 games (abdominal injury).
2023-01-15
Abdominal injury, day-to-day.
2022-12-29
Missed 1 game (left knee injury).
Career Honors & Awards
League
Honor
Description
NBA

All-NBA Third Team

All-NBA Third Team
2016-17
NBA

All-Rookie First Team

All-Rookie First Team
2010-11
NBA

All-Defensive Second Team

All-Defensive Second Team
2014-15
NBA

Slam Dunk Championship Winner

Slam Dunk Championship Winner
2013-14
NBA

MVP of Rookie Game

MVP of Rookie Game
2010-11
NBA

Played in the All-Star Game

Played in the All-Star Game
2017-18 (Injured), 2016-17, 2015-16, 2014-15, 2013-14
NCAA

John R. Wooden Award All-American Team

John R. Wooden Award All-American Team
2009-10