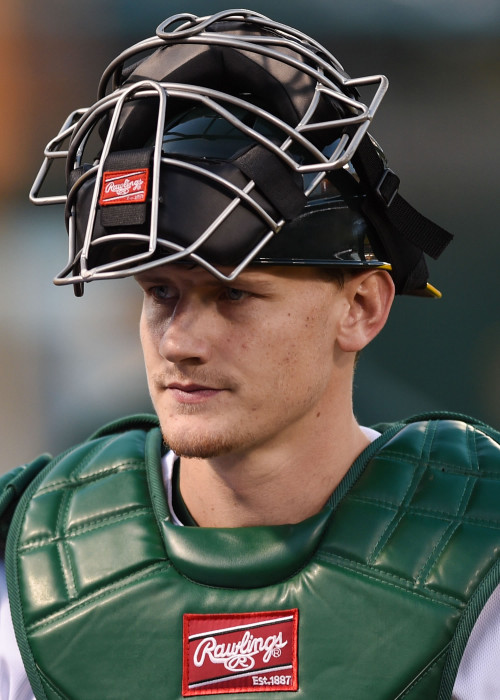 Born
Oct 4, 1994 (28 yrs) Peekskill, New York
Drafted
Drafted by Oakland in 2016 (3/83).
Drafted from
Wright State
Transactions & Injuries
Date
Description
2022-12-27
Signed by the Atlanta Braves to a six-year contract extension.
2022-12-12
Acquired from the Oakland Athletics
In a three-team trade, the Atlanta Braves acquired catcher Sean Murphy from the Oakland Athletics; the Milwaukee Brewers acquired catcher William Contreras and pitcher Justin Yeager from Atlanta, and pitcher Joel Payamps from Oakland; and the Athletics acquired catcher Manny Pina and pitchers Kyle Muller, Freddy Tarnok and Royber Salinas from Atlanta, and outfielder/infielder Esteury Ruiz from Milwaukee.
2021-04-05
Missed 3 games (right wrist injury).
2021-04-02
Right wrist injury, day-to-day.
2019-09-01
Contract purchased from Las Vegas (AAA).