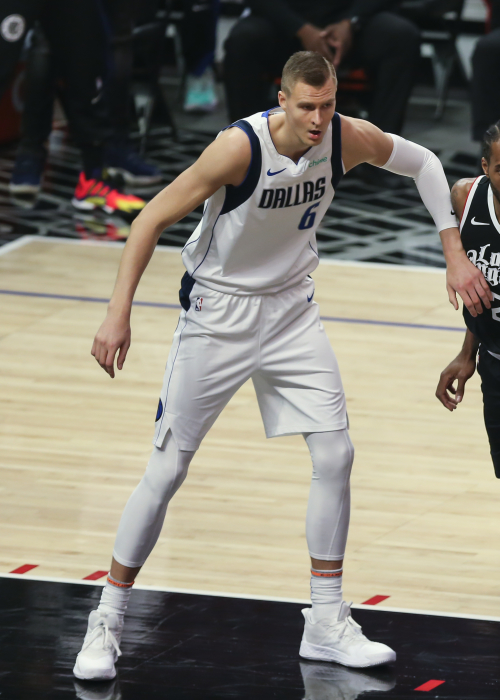 Born
Aug 2, 1995 (28 yrs) Liepaja, Latvia
Drafted
Drafted by New York in 2015 (1/4).
Acquired
Acquired in a trade with Washington in 2023.
Transactions & Injuries
Date
Description
2023-07-06
Signed by the Boston Celtics to a two-year contract extension.
2023-06-23
Acquired from the Washington Wizards
In a three-team trade, the Boston Celtics acquired forward/center Kristaps Porzingis from the Washington Wizards, and a first-round draft pick in 2023 (No. 25 overall) and a first-round draft pick in 2024 from the Memphis Grizzlies; Memphis acquired guard Marcus Smart from the Celtics; and Washington acquired guard Tyus Jones from the Grizzlies, and forward/centers Danilo Gallinari and Mike Muscala, and a second-round draft pick in 2023 (No. 35 overall) from the Celtics.
2023-04-10
Missed the last 6 regular season games (illness).
2023-03-31
Illness, day-to-day.
2023-03-20
Missed 1 game (illness).
Career Honors & Awards
League
Honor
Description
NBA

All-Rookie First Team

All-Rookie First Team
2015-16
NBA

Played in the All-Star Game

Played in the All-Star Game
2017-18 (Injured)