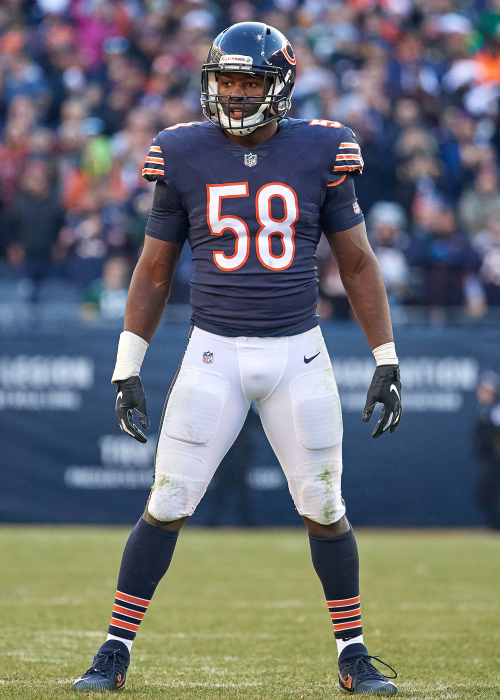 Born
Apr 8, 1997 (26 yrs) Montezuma, Georgia
Hometown
Montezuma, Georgia
Drafted
Drafted by Chicago in 2018 (1/8).
Acquired
Acquired in a trade with Chicago in 2022.
Transactions & Injuries
Date
Description
2022-11-01
Acquired from the Chicago Bears
The Baltimore Ravens acquired linebacker Roquan Smith from the Chicago Bears for linebacker A.J. Klein, a second-round draft pick in 2023 and a fifth-round draft pick in 2023.
2021-04-27
Chicago Bears exercised their contract option for the 2022 season.
2019-12-09
Torn pectoral muscle, injured reserve.
2018-08-13
Signed by the Chicago Bears to a four-year contract.
2018-04-26
Drafted by the Chicago Bears in the 1st round (8th overall) in 2018.
Career Honors & Awards
League
Honor
Description
NCAA

Dick Butkus Award

Nation's top linebacker
2017