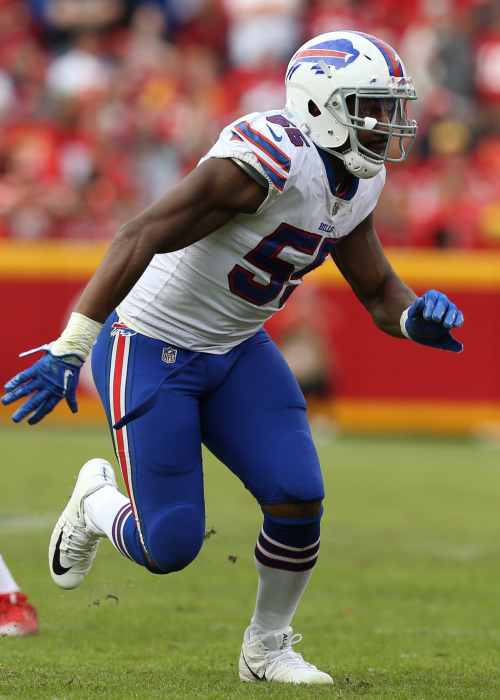 Born
Aug 13, 1988 (33 yrs) Sugar Land, Texas
Hometown
Sugar Land, Texas
Drafted
Drafted by Indianapolis in 2010 (1/31).
Acquired
Acquired as a free agent in 2022.
Transactions & Injuries
Date
Description
2022-05-10
Signed as an unrestricted free agent by the Houston Texans to a one-year contract.
2022-03-16
Declared free agent.
2019-05-21
Signed by the Buffalo Bills to a two-year contract extension.
2015-03-09
Re-signed by the Buffalo Bills to a five-year contract.
2013-04-29
Acquired from the Indianapolis Colts.
The Indianapolis Colts acquired linebacker Kelvin Sheppard from the Buffalo Bills for defensive end/linebacker Jerry Hughes.
Career Honors & Awards
League
Honor
Description
NCAA

Lott Trophy

Top defensive IMPACT player of the year
2009
NCAA

Ted Hendricks Award

Nation's top defensive end
2009