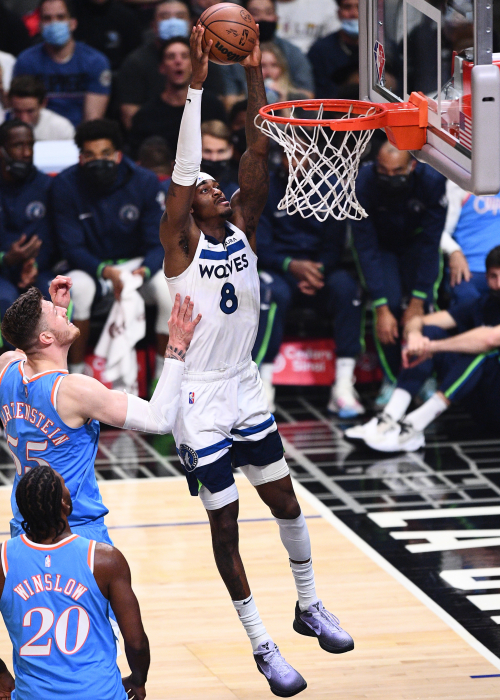 Born
Apr 3, 1999 (24 yrs) Houston, Texas
Drafted
Drafted by Orlando in 2018 (2/41).
Acquired
Acquired in a trade with Utah in 2023.
Transactions & Injuries
Date
Description
2023-09-15
Signed by the Los Angeles Lakers to a four-year contract extension.
2023-06-27
Los Angeles Lakers exercised their contract option for next season.
2023-02-08
Acquired from the Utah Jazz
In a three-way trade, the Los Angeles Lakers acquired guard D'Angelo Russell from the Minnesota Timberwolves, and guard/forward Malik Beasley and forward/center Jarred Vanderbilt from the Utah Jazz; Minnesota acquired guards Mike Conley and Nickeil Alexander-Walker, a second-round draft pick in 2025 and a second-round draft pick in 2026 from the Jazz, and the right to swap second-round draft picks in 2024 from the Lakers; and Utah acquired forward/center Juan Toscano-Anderson, center Damian Jones, a first-round draft pick in 2027 and guard Russell Westbrook from the Lakers.
2023-02-06
Back spasms, day-to-day.
2022-11-09
Missed 2 games (right adductor).