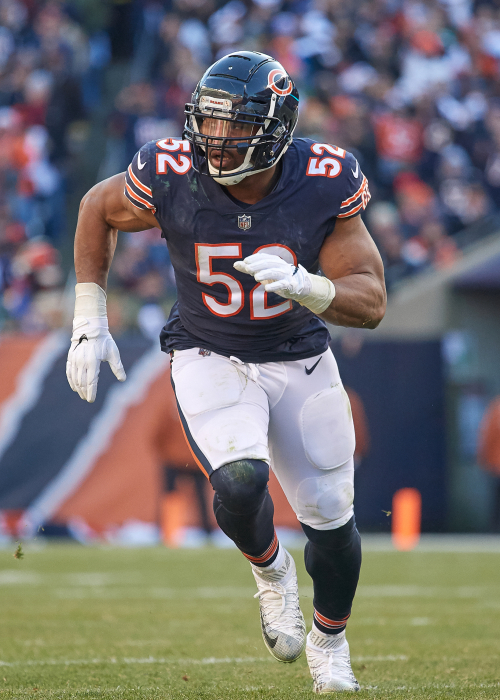 Born
Feb 22, 1991 (31 yrs) Fort Pierce, Florida
Hometown
Fort Pierce, Florida
Drafted
Drafted by Oakland in 2014 (1/5).
Acquired
Acquired in a trade with Chicago in 2022.
Transactions & Injuries
Date
Description
2022-03-16
Acquired from the Chicago Bears
The Los Angeles Chargers acquired linebacker/defensive end Khalil Mack from the Chicago Bears for a second-round draft pick in 2022 (No. 48 overall) and a sixth-round draft pick in 2023.
2021-11-19
Foot injury, reserve/injured.
2021-11-06
Foot injury, out.
2021-10-29
Foot injury, out.
2018-09-02
Activated from the reserve/did not report list by the Chicago Bears.
Career Honors & Awards
League
Honor
Description
NFL

Defensive Player of the Year

Defensive Player of the Year
2016
NFL

Named to play in Pro Bowl

Named to play in Pro Bowl
2020, 2019, 2018, 2017, 2016, 2015