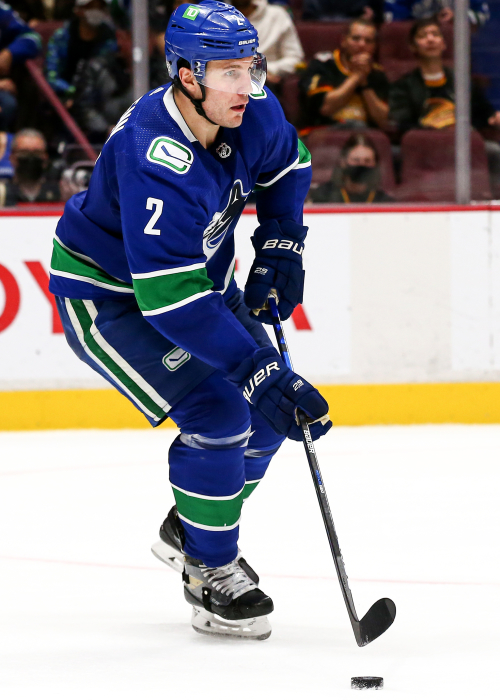 Born
Nov 2, 1989 (33 yrs) Saskatoon, Saskatchewan
Drafted
Drafted by Toronto in 2008 (1/5).
Drafted from
Kelowna (WHL)
Acquired
Acquired as a free agent in 2023.
Transactions & Injuries
Date
Description
2023-07-01
Signed as an unrestricted free agent by the Nashville Predators to a three-year contract.
2023-03-15
Missed 3 games (personal reasons).
2023-03-10
Personal reasons, day-to-day.
2023-02-28
Acquired from the Vancouver Canucks
The Toronto Maple Leafs acquired defenseman Luke Schenn from the Vancouver Canucks for a third-round draft pick in 2023.
2023-02-11
Missed 1 game (upper body injury).
Career Honors & Awards
League
Honor
Description
NHL

Stanley Cup

Stanley Cup
2020-21, 2019-20
NHL

All-Rookie Team

All-Rookie Team
2008-09
WHL

West Second All-Star Team

West Second All-Star Team
2007-08