Sat, Feb 25, 2017 at 7:25pm
BOLTS MOVE MORIN FOR FOURNIER
The Arizona Coyotes acquired winger Jeremy Morin from the Tampa Bay Lightning for winger Stefan Fournier.
What does it give the Arizona Coyotes
The young 'Yotes are focused on building with skill, and Morin might eventually be able to help in that department. He has solid tools and instincts as a goal-scorer, and this change of scenery might aid him in getting his career back on track. That said, he'll need to show more at the AHL level than he has lately in order to regain momentum and return to the NHL on a regular basis.
What does it give the Tampa Bay Lightning
Fournier showed solid scoring ability at the junior level but these days he is mostly looked to for his size and sandpaper. He is a tough, bruising winger who projects as a bottom-six forward/depth guy who can deliver hits and some intimidation, when necessary. Expect him to continue to provide organizational depth in the minors (and occasionally with the big club).
Fantasy impact
Neither of these players looks likely to provide much fantasy value anytime soon. Morin has some deep sleeper potential, but he's been somewhat kicking around the AHL for the past couple of seasons and needs to do more to stick in the NHL. Meanwhile, Fournier is mildly intriguing because of his mix of junior scoring production and penalty minutes, but for now he doesn't project as more than a depth forward in the NHL.
Player focus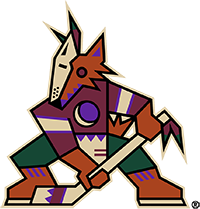 Arizona Coyotes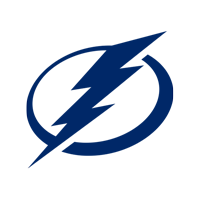 Tampa Bay Lightning