Sun, Feb 26, 2017 at 6:50pm
KINGS ADD BISHOP AS INSURANCE GOALIE
The Los Angeles Kings acquired goaltender Ben Bishop and a fifth-round draft pick in 2017 from the Tampa Bay Lightning for goaltender Peter Budaj, defenseman Erik Cernak, a seventh-round draft pick in 2017 and a conditional draft pick in 2017.
What does it give the Los Angeles Kings
This is a very intriguing deal on several levels. First of all, the Kings clearly feel Bishop is an upgrade on Budaj for the rest of 2016-17 (and potentially if needed in the playoffs). LA recently got back veteran starting goaltender Jonathan Quick, who may not be ready to play back-to-back games down the stretch. Therefore, they needed a second goaltender and, despite Budaj's surprising sterling performance in 2016-17 (27-20-3, 2.12 GAA, .917 Sv%), felt Bishop was the better man for the job for the rest of this season. Now, Los Angeles essentially has two starting goaltenders to choose from, as they attempt to get back into playoff position. Perhaps the other motivation for LA here was to keep Bishop away from three potential playoff contenders in the Western Conference: Calgary and St. Louis, who are currently in playoff position, and Winnipeg (who, like Los Angeles, is on the outside looking in). LA will likely let Bishop walk this summer, while exposing third stringer Jeff Zatkoff for the upcoming expansion draft.
What does it give the Tampa Bay Lightning
Not only was this trade interesting from a Kings perspective, but also for Tampa Bay. They made a decision to trade their starting goaltender basically because of two factors: the inability to re-sign pending unrestricted free agent Bishop to a new contract, plus the emergence of Andrei Vasilevskiy as their new No. 1 netminder this season. Moving Bishop had become an inevitability but, by adding Budaj to the mix, Lightning GM Steve Yzerman has provided Vasilevskiy with valuable experience and insurance as the new backup. The Bolts may decide to re-sign Budaj in order to expose him in the upcoming expansion draft, or try to re-sign him after the expansion draft (they can also expose third stringer Kristers Gudlevskis). Adding Cernak is another move designed to improve Tampa Bay's defensive situation, though he may not be ready to play at the NHL level for another season or two. Still, the Lightning could use a player of Cernak's ilk, as he is a solid defenseman in his own end.
Fantasy impact
Bishop's value remains the same, for different reasons, following the deal. In Tampa Bay, he might have seen more action down the stretch than he will as Quick's backup in LA. However, the Kings' defensive system should help Bishop's numbers when he does play. Therefore, his fantasy value is a wash. Budaj could see more action behind Vasilevskiy down the stretch than he might have behind a healthy Quick, though his numbers may suffer leaving LA's great defensive system. Therefore, Budaj's value takes a hit here. As for Cernak, he is several years away from becoming even remotely viable from a fantasy perspective (and will always be a better goaltender in real life than in fantasy hockey). Quick and Vasilevskiy remain quality fantasy options down the stretch, and that should remain the case beyond 2016-17.
Player focus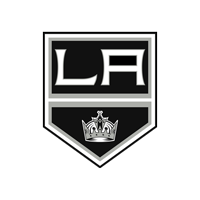 Los Angeles Kings
a fifth-round draft pick in 2017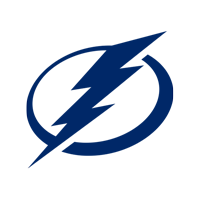 Tampa Bay Lightning
a seventh-round draft pick in 2017
a conditional draft pick in 2017