Sun, Feb 26, 2017 at 8:05pm
WILD LAND BIG CENTER MARTIN HANZAL
The Minnesota Wild acquired center Martin Hanzal, forward Ryan White and a fourth-round draft pick in 2017 from the Arizona Coyotes for a first-round draft pick in 2017, a second-round draft pick in 2018, a conditional fourth-round draft pick in 2019 and forward Grayson Downing.
What does it give the Minnesota Wild
The Wild were able to outbid the rest of the contending teams looking to add mammoth center Hanzal, but it came at a steep price. Still, with captain Mikko Koivu, veteran Eric Staal and now Hanzal, Minnesota has excellent depth down the middle for their playoff push this spring. White is also a very serviceable addition who will probably play a fourth-line winger role and add some grit and sandpaper to the lineup. The Wild are clearly looking to cash in on their tremendous regular season and expect to go deep in the Stanley Cup playoffs this time around.
What does it give the Arizona Coyotes
For the Coyotes, this is about restocking for the future. Losing their No. 1 center (Hanzal) hurts, but they were about to lose him to unrestricted free agency anyway. Therefore, GM John Chayka did an amazing job here to add great future assets in exchange for a pair of rentals. In addition to a first-round pick this year and a second rounder next year, the Coyotes will also get at least a fourth rounder in 2019 (which turns into a third rounder if Minnesota reaches the second round this spring, and becomes a second rounder if the Wild make it to the Western Conference finals).
Fantasy impact
For Hanzal, this deal hurts his fantasy value a little (despite moving from the second-worst team in the NHL to a Stanley Cup contender). That is because he goes from being the clear No. 1 center in Arizona to the clear No. 3 center in Minnesota. White's value will remain the same, and that means he has very little of it. Downing is not much of an NHL prospect, so he is not worth picking up at present time.
Player focus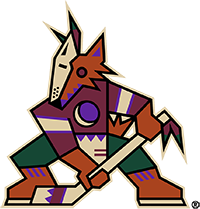 Arizona Coyotes
a first-round draft pick in 2017
a second-round draft pick in 2018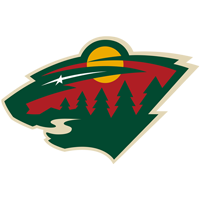 Minnesota Wild
a fourth-round draft pick in 2017
a conditional fourth-round draft pick in 2019