Fri, Jun 16, 2017 at 10:22pm
COUSINS TO THE COYOTES
The Arizona Coyotes acquired forward Nick Cousins and goaltender Merrick Madsen from the Philadelphia Flyers for winger Brendan Warren and a fifth-round draft pick in 2018.
What does it give the Arizona Coyotes
In Cousins, the Coyotes land a versatile agitator who should receive a better opportunity to establish himself at the NHL level now that he is in the Desert. He can play both center and wing, still owns some untapped offensive upside and is likely to compete for bottom-six forward minutes in Arizona. Goaltending prospect Madsen is entering his senior year at Harvard University and has posted excellent numbers in his last two seasons with the Crimson.
What does it give the Philadelphia Flyers
The Flyers were expected to leave Cousins unprotected for the upcoming expansion draft, so they were able to acquire a decent NCAA prospect in Warren in exchange for his services (plus a fifth rounder in next year's draft). Warren, drafted in the third round (81st overall) in 2015, is a speed demon who has yet to break out offensively at the University of Michigan. He enters his junior year with a fresh start in the Philadelphia organization. Call this deal even.
Fantasy impact
Cousins gets a slight uptick in fantasy value because of an expected increase in opportunities and ice time with the Coyotes. Madsen has some late-round draft appeal in keeper leagues, while Warren is merely a name to monitor in his junior year with the Wolverines.
Player focus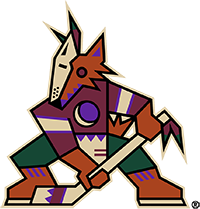 Arizona Coyotes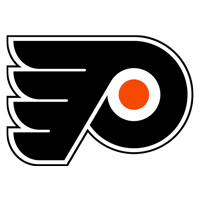 Philadelphia Flyers
a fifth-round draft pick in 2018