Thu, Nov 30, 2017 at 10:15am
DUCKS, DEVILS SWAP FIVE ASSETS
The New Jersey Devils acquired defenseman Sami Vatanen and a conditional third-round draft pick for forwards Adam Henrique and Joseph Blandisi, plus a third-round draft pick in 2018.
What does it give the New Jersey Devils
In Vatanen, the Devils add an offensive defenseman with the ability to log a lot of ice time. He will probably become New Jersey's No. 1 blueliner before too long and adds another dimension to the team's power play. The emergence of several forwards on the Devils this season, namely rookies Nico Hischier and Jesper Bratt, made Henrique somewhat redundant. Jersey also added a future third rounder in this deal, either in 2019 or 2020 (depending on when/if Henrique re-signs with Anaheim). Overall, this was a very positive move (and strong statement) by Devils GM Ray Shero.
What does it give the Anaheim Ducks
For the Ducks, this deal is all about trading from a position of strength (Anaheim is very deep on defense) in order to fill both short-term and long-term needs up front (due to the team's crazy injury situation). Henrique will probably play center during the absence of both Ryan Getzlaf and Ryan Kesler, but could slide over to left wing when the team (if the team) is healthy. Blandisi is a pesky, agitating type who should fit in well with the Ducks organization. He too may see NHL action due to the injury situation in Orange County. The third rounder in 2018 is gravy for the Ducks.
Fantasy impact
Henrique should see a small spike in fantasy value in the short term, but may revert back to minimal fantasy status once Getzlaf and Kesler return to action. Blandisi lacks fantasy value for as long as he remains in the AHL, and possibly beyond that (he projects to play more of a bottom-six forward role in the NHL), while Vatanen's fantasy value figures to shoot way up as New Jersey's new No. 1 blueliner. He will see more minutes and quarterback the power play. As far as Ducks defensemen are concerned, Brandon Montour and AHLer's Jaycob Megna and Jacob Larsson figure to benegit the most from Vatanen's departure.
Player focus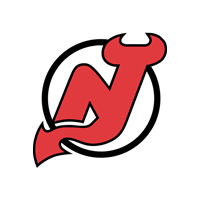 New Jersey Devils
a conditional third-round draft pick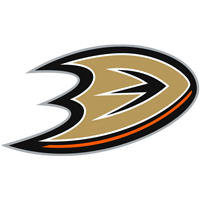 Anaheim Ducks
a third-round draft pick in 2018