Mon, Feb 19, 2018 at 11:38pm
PHILLY FILLS GOALTENDING HOLE WITH MRAZEK
The Philadelphia Flyers acquired goaltender Petr Mrazek from the Detroit Red Wings for a conditional fourth-round draft pick in 2018 and a conditional third-round draft pick in 2019.
What does it give the Philadelphia Flyers
Despite Mrazek's relative youth (26), this move seems to be strictly for the short term. After all, Mrazek is a pending restricted free agent at season's end (while both Brian Elliott and Michal Neuvirth are signed through 2018-19). Also, the Flyers boast great depth with prospects Alex Lyon, Anthony Stolarz, Felix Sandstrom and goaltender of the future Carter Hart all in the system. With Elliott and Neuvirth out long term, Mrazek should carry the mail for the rest of 2017-18.
What does it give the Detroit Red Wings
The Red Wings will receive a third-round pick in 2018 (instead of the scheduled fourth rounder) if Mrazek wins five games for Philadelphia. If Mrazek leads the Flyers to the Eastern Conference finals this spring (and he wins 6 games or more in the process), then the pick becomes a second rounder in 2018. The 2019 pick is less likely to head to Motown, as Philadelphia would have to re-sign Mrazek this summer in order for the Flyers to surrender that pick.
Fantasy impact
This trade is a short-term win for Mrazek, and possibly a long-term benefit as well. He will now get a chance to showcase his ability as a true No. 1 netminder while both Elliott and Neuvirth are absent due to injury. The deal is bad news for both Lyon and Stolarz, who will not see a lot of action down the stretch. It might be bad news for either Elliott or Neuvirth (or maybe even both) if Mrazek shines as Philadelphia's starter. However, this trade is great news for veteran Jimmy Howard, who is now once again immersed as Detroit's starting goaltender. It also helps Jared Coreau, who should become Howard's new backup in Motown.
Player focus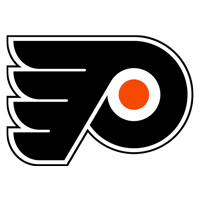 Philadelphia Flyers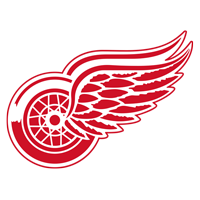 Detroit Red Wings
a conditional fourth-round draft pick in 2018
a conditional third-round draft pick in 2019