Fri, Jan 11, 2019 at 5:02pm
FLYERS DEAL WEAL TO ARIZONA
The Arizona Coyotes acquired forward Jordan Weal from the Philadelphia Flyers for defenseman Jacob Graves and a sixth-round draft pick in 2019.
What does it give the Arizona Coyotes
The Coyotes are suffering at the center position at present time, with veteran Brad Richardson being the latest pivot to go down recently. Furthermore, Nick Schmaltz and Christian Dvorak are not expected back at all this season. So, it is easy to see the motivation behind Weal's acquisition at present time. The 26-year-old Weal will become an unrestricted free agent on July 1, so he makes sense for Arizona from a financial point of view as well.
What does it give the Philadelphia Flyers
The Flyers no longer needed Weal, a player that had been a healthy scratch 17 times in 2018-19 (under two different head coaches, too). So, Philadelphia decided to ship him out in exchange for a sixth rounder and a minor leaguer (Graves). The Flyers did not get much in return here, but they were probably happy to simply dump Weal at this point. This is not likely to be the last trade made this season by new Philly GM Chuck Fletcher.
Fantasy impact
Weal could receive a nice spike in fantasy value with the move to Arizona, as the Coyotes are desperate for center help at present time (and Weal was seeing limited action in Philadelphia recently). Weal might even be worth a pickup in all league formats at this point. Graves has no fantasy value, as he has been toiling in the ECHL in '18-19.
Player focus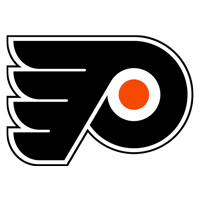 Philadelphia Flyers
a sixth-round draft pick in 2019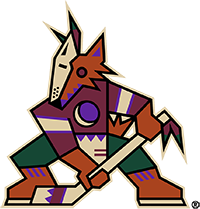 Arizona Coyotes