Mon, Jan 28, 2019 at 8:15pm
MUZZIN MOVES TO TORONTO
The Toronto Maple Leafs acquired defenseman Jake Muzzin from the Los Angeles Kings for winger Carl Grundstrom, defenseman Sean Durzi and a first-round draft pick in 2019.
What does it give the Toronto Maple Leafs
The trade that Maple Leafs fans have been waiting for has finally occurred, as Toronto bolstered the blueline with the addition of Stanley Cup champion Muzzin. He adds size, steadiness and a big point shot to the lineup. Furthermore, Muzzin is under contract through next season (2019-20), so Toronto should have him for two playoff runs at the very least. This trade was designed to inch a little bit closer to division rival Tampa Bay, while creating some distance between the Leafs and rivals Montreal and Boston. Toronto's defensive depth is now much better than prior to the trade.
What does it give the Los Angeles Kings
For the Kings, this trade unofficially represents the start of a rebuild. Los Angeles entered the 2018-19 All-Star break with the least amount of points in the Western Conference, so General Manager Rob Blake felt he had no choice but to begin the process of selling off veteran assets. He did well here, too, as Grundstrom is a gritty, two-way forward who should compete for a roster spot in training camp next season. Furthermore, Durzi is a point-producing defenseman with a lot of offensive potential and the extra first rounder should also help with the rebuilding process. Who is the next King to go?
Fantasy impact
Muzzin's production was down slightly this season but it might pick back up again on a winning team in Toronto. The Maple Leafs have played with the same top-four defensemen for virtually all of the past two seasons (Morgan Rielly-Ron Hainsey and Jake Gardiner-Nikita Zaitsev), but expect Muzzin to break those units up. In fact, do not be surprised if he replaces veteran Hainsey alongside all-star Rielly. One of Toronto's regular D-men, probably first-year Russian Igor Ozhiganov), will likely have to sit with Muzzin on board. As for Grundstrom and Durzi, both should be on the fantasy keeper radar (and both now have better opportunities to become NHL regulars more quickly).
Player focus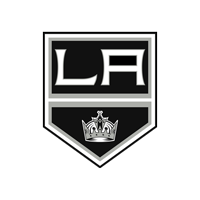 Los Angeles Kings
a first-round draft pick in 2019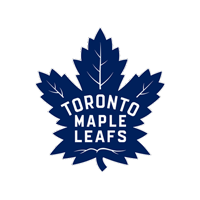 Toronto Maple Leafs