Fri, Feb 22, 2019 at 12:33pm
DUCHENE DEALT TO COLUMBUS IN BIG SWAP
The Columbus Blue Jackets acquired center Matt Duchene and defenseman Julius Bergman from the Ottawa Senators for wingers Vitaly Abramov and Jonathan Davidsson, a conditional first-round draft pick in 2019 and a conditional first-round draft pick in 2020.
What does it give the Columbus Blue Jackets
This is a very gutsy move by Blue Jackets GM Jarmo Kekalainen, especially since he already had two key pending unrestricted free agents on his roster: winger Artemi Panarin and goaltender Sergei Bobrovsky. Add Duchene to that group, as the speedy, two-way center is also scheduled to become a UFA on July 1. Columbus now looks ready to go 'all in' for a deep playoff run, so they might keep Panarin and Bobrovsky past the February 25 NHL trade deadline. Duchene will no doubt help Columbus at a position of need (center), but can he help Panarin, Bobrovsky and the rest of the Jackets reach the Stanley Cup finals? That is still highly questionable, at best. Bergman is a depth defenseman at this point, as he is not expected to see action in the NHL this season.
What does it give the Ottawa Senators
Considering the dire circumstances his team is currently in (last place overall, no first-round draft pick of their own in 2019, plus pending unrestricted free agents Duchene, Mark Stone and Ryan Dzingel), Senators GM Pierre Dorion did rather well here to secure two solid prospects, a first rounder in '19 and potentially another one in 2020 (if Duchene re-signs with Columbus, which at this point seems unlikely). Abramov is a talented offensive winger who needs more AHL time in order to adjust to the pros. Davidsson is a safer bet to play in the NHL than Abramov, but without as much offensive upside. Davidsson is a good bet to play in Ottawa in 2019-20. He is currently in the SHL.
Fantasy impact
The Blue Jackets and Senators are similar offensive clubs this season, so Duchene's fantasy stock should remain steady after this trade. Both Abramov and Davidsson should be on the fantasy radar (they probably were already for most fantasy leaguers), especially the former. Abramov will likely be selected in the middle of most keeper league drafts next year. Bergman offers zero fantasy value at this point.
Player focus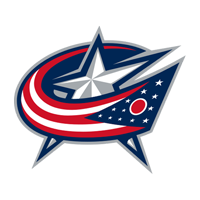 Columbus Blue Jackets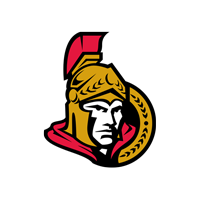 Ottawa Senators
a conditional first-round draft pick in 2020
a conditional first-round draft pick in 2019