Mon, Jul 1, 2019 at 9:20am
ZAITSEV FOR CECI
The Ottawa Senators acquired defenseman Nikita Zaitsev, winger Connor Brown and forward Michael Carcone from the Toronto Maple Leafs for defensemen Cody Ceci and Ben Harpur, center Aaron Luchuk and a third-round draft pick in 2020.
What does it give the Ottawa Senators
In a rare swap of Ontario rivals, the Senators add a serviceable (albeit expensive) defenseman in Zaitsev and a versatile winger in Brown. Both players know new Ottawa head coach D.J. Smith very well, since the latter was an assistant coach with Toronto. Both players will play a bigger role with the Sens than they had with the Maple Leafs. Carcone is a bit underrated and may see NHL action with the Senators in 2019-20. Should the Senators have received more in this trade?
What does it give the Toronto Maple Leafs
Maple Leafs GM Kyle Dubas did exceptionally well here to reduce his salary cap by almost $6 milion! This move will definitely help in negotiations with restricted free agent Mitchell Marner. Ceci is a restricted free agent as well, so it remains to be seen how much Toronto will offer him. The team may take Ceci to arbitration and walk away if the awarded contract is deemed too expensive. Harpur adds valuable depth on defense, while the third-rounder included in this deal is gravy.
Fantasy impact
Brown is likely the biggest winner after this trade, as he should see a significant spike in ice time and greater responsibilities in Ottawa. He becomes an intriguing fantasy sleeper. Zaitsev and Ceci may both benefit from the change of scenery in 2019-20, while Carcone is radar-worthy from a fantasy perspective. Harpur is mostly a defensive defenseman, while Luchuk is likely to play in the minor leagues this season (and for the foreseeable future).
Player focus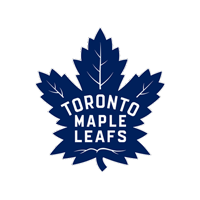 Toronto Maple Leafs
a third-round draft pick in 2020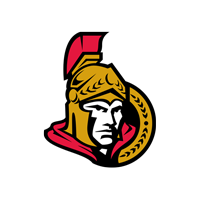 Ottawa Senators