Mon, Jul 1, 2019 at 7:43pm
KADRI, BARRIE BLOCKBUSTER TRADE
The Colorado Avalanche acquired center Nazem Kadri, defenseman Calle Rosen and a third-round draft pick in 2020 from the Toronto Maple Leafs for defenseman Tyson Barrie, forward Alexander Kerfoot and a sixth-round draft pick in 2020.
What does it give the Colorado Avalanche
In Kadri, the Avalanche land a quality, two-way center with both talent and shift disturbance in his game. A third-line center with the Maple Leafs, he is expected to play the No. 2 role behind Nathan MacKinnon on Colorado. Rosen is an older Swedish D prospect who may see NHL time this season, especially with both Erik Johnson and Ian Cole injured and uncertain to begin 2019-20 on the active roster. The Avs also acquired a third-rounder in this deal. With Kadri on board, Colorado has greatly improved their depth up front. They have enough depth to overcome Barrie's loss.
What does it give the Toronto Maple Leafs
The Maple Leafs continue to chip away at their salary cap, hoping to be able to re-sign restricted free agent Mitchell Marner at some point this off-season. Barrie is a quality offensive defenseman who will help Toronto's power play and transition game. He can struggle defensively but is a bargain at only $2.75 million on the cap (Colorado is retaining 50 percent of Barrie's contract, which expires next July 1. Kerfoot can play all three forward positions, which helps Toronto. He is another restricted free agent who needs a new deal. A sixth-rounder was also included to complete this intriguing trade.
Fantasy impact
Kadri's fantasy stock may soar now that he is a No. 2 center once again. He should be a sound draft pick in most league formats in 2019. Barrie is in a contract year, so he should continue to put up points in '19-20. His long-range future is now somewhat in doubt, however, as he may not re-sign with Toronto beyond the upcoming campaign. Kerfoot's value should remain steady as a secondary scorer in Toronto, while Rosen could get a better NHL opportunity in Denver than was the case with the Leafs.
Player focus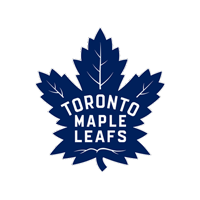 Toronto Maple Leafs
a sixth-round draft pick in 2020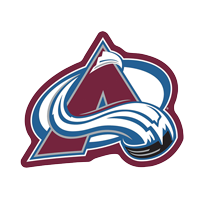 Colorado Avalanche
a third-round draft pick in 2020