Tue, Jul 9, 2019 at 4:45pm
JOKIHARJU FOR NYLANDER
The Buffalo Sabres acquired defenseman Henri Jokiharju from the Chicago Blackhawks for winger Alexander Nylander.
What does it give the Buffalo Sabres
This is a solid trade for the Sabres from a value standpoint, as Jokiharju is more likely to become a solid NHL regular than Nylander (and the former's upside nearly matches the latter's). That said, Jokiharju may not be able to crack the Buffalo lineup right away due to the numbers game (the Sabres currently have four NHL right defensemen in Rasmus Ristolainen, Zach Bogosian, Brandon Montour and Colin Miller, plus several other left defense candidates). Look for GM Jason Botterill to swing another trade (or perhaps two) before the start of training camp.
What does it give the Chicago Blackhawks
For the Blackhawks, this trade is mostly for the purpose of alleviating their own numbers game on defense (while adding another scoring winger prospect in Nylander). With newcomers Olli Maatta and Calvin de Haan expected to play regularly for Chicago's blueline in 2019-20, plus several young D prospects on the way, 'Hawks GM Stan Bowman felt comfortable moving Jokiharju at this time. He also traded Gustav Forsling in the de Haan trade earlier in the off-season. Nylander will compete for a roster spot in training camp.
Fantasy impact
Jokiharju's short-term fantasy value may take a hit until Buffalo makes more deals involving roster defensemen. However, his long-range stock remains high. Nylander's chances of playing immediately for Chicago are about the same as his odds had he remained with the Sabres organization. There are things he needs to improve before becoming an NHL regular. That said, Nylander has pretty good keeper value, which remains strong even after the deal.
Player focus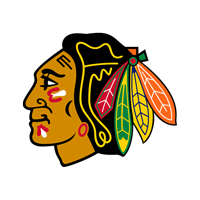 Chicago Blackhawks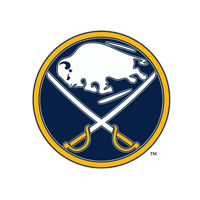 Buffalo Sabres