Mon, Feb 24, 2020 at 2:59pm
GOLDEN KNIGHTS GO FOR GOALTENDER LEHNER
In a three-team trade, the Vegas Golden Knights acquired goaltender Robin Lehner from the Chicago Blackhawks and winger Martins Dzierkals from the Toronto Maple Leafs; the Blackhawks acquired goaltender Malcolm Subban, defenseman Stanislav Demin and a second-round draft pick in 2020; and the Maple Leafs acquired a fifth-round draft pick in 2020 from Vegas.
What does it give the Vegas Golden Knights
The Golden Knights were not satisfied with their goaltending situation, so they upgraded the backup position by acquiring Lehner (who has been a backup, a 1A time share netminder as well as a full-fledged starter in the NHL). Look for Lehner to push No. 1 man Marc-Andre Fleury down the stretch. Lehner should be plenty motivated to play well in Vegas, as he is once again scheduled for unrestricted free agency this summer.
What does it give the Chicago Blackhawks
Subban is also on an expiring contract but he can become a restricted free agent on July 1. He has lacked consistency as the Golden Knights' backup in 2019-20 but he still has some untapped upside (especially as a No. 2 netminder in the NHL). Demin is a young defense prospect (he turns 20 in April) who is completing his sophomore campaign at the University of Denver. Chicago will also get a second in this deal.
What does it give the
The Maple Leafs will receive the Golden Knights' fifth-round draft pick in 2020 in this deal, and all they gave up was Dzierkals (a marginal prospect currently playing in Finland. Toronto also retained $1.1 million of Lehner's salary for 2019-20. Lehner's salary retention will come off the books at season's end, so this trade is relatively safe with minimal gain from a Leafs perspective. Dzierkals was probably never going to be signed.
Fantasy impact
Lehner's stock may stagnate in Vegas down the stretch, as there is no guarantee that he will share the net with Fleury in the same manner he did in Chicago with Corey Crawford. It may be time to sell Lehner in some fantasy formats. Subban still has some keeper appeal but he does not provide much for non-keeper leagues this season. Demin is more of a real NHL blueline prospect than a future fantasy stud. Dzierkals is a major long shot to ever play for the Golden Knights.
Player focus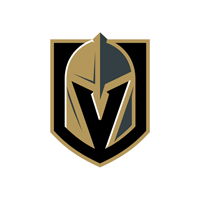 Vegas Golden Knights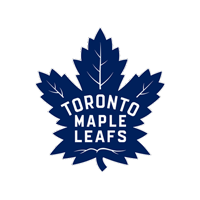 Toronto Maple Leafs
a fifth-round draft pick in 2020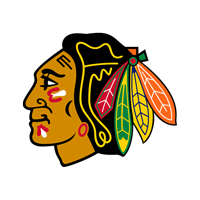 Chicago Blackhawks
a second-round draft pick in 2020