Tue, Aug 25, 2020 at 12:13pm
KASPERI KAPANEN TO THE PENGUINS
The Pittsburgh Penguins acquired winger Kasperi Kapanen, defenseman Jesper Lindgren and winger Pontus Aberg from the Toronto Maple Leafs for forward Filip Hallander, a first-round draft pick (No. 15 overall) in 2020, defenseman David Warsofsky and forward Evan Rodrigues.
What does it give the Pittsburgh Penguins
In Kapanen, the Penguins acquire a familiar winger (he was originally drafted by Pittsburgh) who should carve out a role as a top-nine forward at the very least. He may even get a chance to play with Sidney Crosby on the top line. Lindgren is a decent blueline prospect who should add some depth to what has become a relatively barren prospects pool in Pittsburgh. Aberg signed with Traktor Chelyabinsk (KHL) in July, so he is not likely to return to the NHL. Overall, this trade seems like a bit of an overpayment for the Penguins, who seem desperate to get back to playoff glory.
What does it give the Toronto Maple Leafs
This looks like a terrific trade for the Maple Leafs, who shed some salary with the departure of Kapanen and also add the 15th pick in the upcoming draft. Toronto had previously dealt away its 2020 first rounder, so they did well to get back into Round 1 with this move. Hallander is also a fairly solid prospect, although he is not quite ready for the NHL. Warsofsky will provide AHL depth along the blueline, while RFA Rodrigues is unlikely to be given a qualifying offer by the Leafs...making him a likely unrestricted free agent this off-season. Overall, Toronto looks like the clear winner in this trade.
Fantasy impact
Kapanen's fantasy stock should rise now that he is headed back to Pittsburgh. Toronto has more offensive firepower than does Pittsburgh at present time, so Kapanen should be given quality ice time this season. Draft him as a sleeper. Hallander remains on the keeper radar but his timeline remains unchanged. Lindgren, Warsofsky, Aberg and Rodrigues hold no fantasy value at this time. As for the 15th overall pick, the player selected will likely be brought along slowly by the Maple Leafs.
Player focus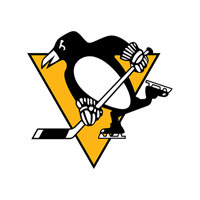 Pittsburgh Penguins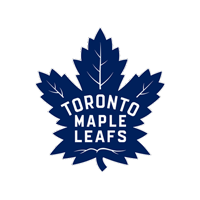 Toronto Maple Leafs
a first-round draft pick in 2020 (No. 15 overall)