Sun, Apr 11, 2021 at 10:40pm
FLAMES DEAL DAVID RITTICH TO TORONTO
The Toronto Maple Leafs acquired goaltender David Rittich from the Calgary Flames for a third-round draft pick in 2022.
What does it give the Toronto Maple Leafs
The Maple Leafs are adding some goaltending depth here, mainly because of the injury status to No. 1 man Frederik Andersen. Look for Rittich to back up Jack Campbell down the stretch. Rittich will then test unrestricted free agency this off-season.
What does it give the Calgary Flames
This is a good deal for Calgary, who are locked in to Jacob Markstrom as their unquestioned No. 1 goaltender moving forward. So, they moved their backup in exchange for a third-round draft pick in '22 (which is expected to be a strong draft year).
Fantasy impact
Rittich is no more than an NHL backup, so his fantasy value remains limited. He will probably be on the move in the off-season, so his future is unknown.
Player focus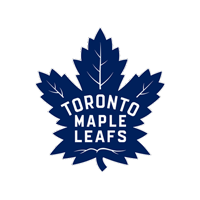 Toronto Maple Leafs
a third-round draft pick in 2022