Fri, Jul 23, 2021 at 2:20pm
FLYERS DEAL FOR D-MAN RISTOLAINEN
The Philadelphia Flyers acquired defenseman Rasmus Ristolainen from the Buffalo Sabres for defenseman Robert Hagg, a first-round draft pick in 2021 (No. 14 overall) and a second-round draft pick in 2023.
What does it give the Philadelphia Flyers
The Flyers are overhauling their blueline this off-season. After adding Ryan Ellis from Nashville and dispatching Shayne Gostisbehere to Arizona, they now bring in Ristolainen and ship out Hagg. Ristolainen's advanced stats are lacking but he has size, hitting ability, some offensive chops and the potential to eat up huge minutes. Look for the big Finn to play a top-four rearguard role in Philadelphia.
What does it give the Buffalo Sabres
The Sabres are expected to also trade away captain Jack Eichel and forward Sam Reinhart, but they begin the process by shipping out Ristolainen in order to secure a second first-rounder in this year's draft (they also will pick first overall), plus a second-rounder two years from now and a serviceable D-man in Hagg. Buffalo is staring at a lengthy rebuild (again!), so it makes sense to strip things down at this time.
Fantasy impact
Ristolainen's defensive numbers should improve in Philadelphia, while his offensive numbers figure to remain the same. His overall fantasy value should improve with the Flyers. As for Hagg, he will play more in Buffalo (somebody has to take Ristolainen's minutes along the blueline) but lacks fantasy upside.
Player focus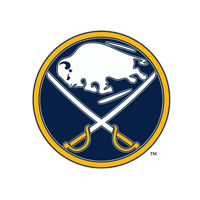 Buffalo Sabres
Draft pick
Draft pick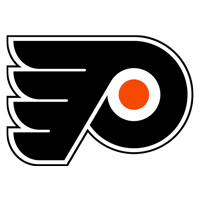 Philadelphia Flyers