Thu, Nov 4, 2021 at 8:00am
GOLDEN KNIGHTS GET JACK EICHEL!
The Vegas Golden Knights acquired center Jack Eichel and a conditional third-round draft pick in 2023 from the Buffalo Sabres for forward Peyton Krebs, winger Alex Tuch, a conditional first-round draft pick in 2022 and a conditional second-round draft pick in 2023.
What does it give the Vegas Golden Knights
One of the most challenging trades to complete in NHL history is now done! Eichel, who is a tremendous talent when healthy, will not suit up right away for Vegas. Instead, he will need a lot of time to recuperate from the neck surgery he will likely undergo now (which was the biggest issue between himself and Sabres management). Once he returns, he will provide Vegas with a legitimate No. 1 center, something the franchise has not had so far in their existence. The Golden Knights are not done dealing, either, as they will need to create room under the salary cap to fit Eichel once he is ready to return. Meanwhile, Vegas loses a top prospect in Krebs and Tuch (who is also on the mend and will not play for a while). Overall, the Knights are gambling on Eichel but it is an educated risk...because the team is all in to try to win a Stanley Cup. Eichel may be the missing piece.
What does it give the Buffalo Sabres
For the Sabres, this return is probably as good as could have been expected under the trying circumstances that GM Kevyn Adams faced. In Krebs, Buffalo lands a legitimate young star forward who should become an integral part of the team's young core. Tuch should also help, eventually, but will not be ready to return to game action for some time to come. The first-rounder going to Buffalo might also be an interesting asset if Vegas continues to struggle without Eichel (and now without Krebs, as well as several injured forwards at present time). Overall, Adams did a fairly decent job with this trade. Could he have gotten more? Maybe. Could Buffalo have handled the entire Eichel situation better right from the start? Probably. That said, the Sabres can now move forward. That too has value for a rebuilding franchise.
Fantasy impact
Eichel is obviously a great talent and a fantasy keeper, despite his neck issues. He will remain on fantasy benches and injured lists for the foreseeable future but should be a great fit in Vegas when he finally suits up. Just do not expect much from him in 2021-22. Krebs is also a keeper in deeper leagues and could thrive in a larger offensive role on a younger squad in Buffalo. His value in non-keeper leagues should be greater as a Sabre. Keep an eye on Krebs as a possible Calder candidate (rookie of the year). As for Tuch, his role in Buffalo may ultimately determine his fantasy value but he is going to remain on IR for the foreseeable future.
Player focus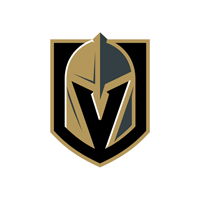 Vegas Golden Knights
a conditional third-round draft pick in 2023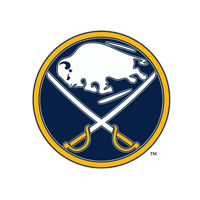 Buffalo Sabres
a conditional first-round draft pick in 2022
a conditional second-round draft pick in 2023