Thu, Nov 14, 2013 at 11:14pm
BLACKHAWKS REACQUIRE VETERAN VERSTEEG
The Chicago Blackhawks acquired wingers Kris Versteeg and Philippe Lefebvre, plus cash considerations, from the Florida Panthers for winger Jimmy Hayes and defenseman Dylan Olsen.
What does it give the Chicago Blackhawks
In Versteeg, the Blackhawks bring back a familiar face who was a part of the team's 2010 Stanley Cup triumph. Mostly because of salary-cap reasons, he was traded to Toronto shortly thereafter but didn't fit in well with the Maple Leafs (he was later traded to Philadelphia, and then again to Florida). He'll add another secondary scoring dimension in Chicago and round out their top nine forward group. Since the Panthers agreed to retain half of Versteeg's salary, this is virtually the perfect acquisition for Chicago at this time. Adding Lefebvre was merely a favor to the Panthers, since he'll simply remain at the AHL level.
What does it give the Florida Panthers
This might be the start of major reshuffling of the deck in South Florida by General Manager Dale Tallon. In landing both Hayes and Olsen, the Panthers add two young pieces that may fit right into the NHL club's plans right away. Hayes has size and scoring upside, so expect him to replace Versteeg on the Cats roster. Like Hayes, Olsen also has NHL experience but hasn't been up in the big league since 2011-12. That should change now that he's a Panther. Florida held back half of Versteeg's salary and cap hit in this deal, but they also were able to dump a contract in Lefebvre to keep them at the same number.
Fantasy impact
Versteeg was off to a slow start this season, so perhaps a return to the site of his biggest success in the NHL will revive him (and his fantasy stock). While he may not see as much ice time on the much deeper Blackhawks, Versteeg could be a big sleeper if he receives a bit of power-play time on the second unit. Hayes appears to be the big winner in this transaction, especially if he is given a lot of ice time in Florida. Olsen is a dark horse whose fantasy value remains largely unchanged.
Player focus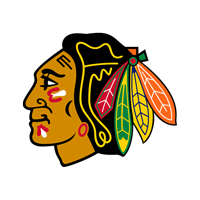 Chicago Blackhawks
cash considerations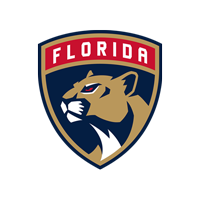 Florida Panthers