Wed, Jul 1, 2015 at 2:00pm
PENGUINS LAND RW KESSEL IN BLOCKBUSTER
The Pittsburgh Penguins acquired winger Phil Kessel, defenseman Tim Erixon, forward Tyler Biggs and a conditional second-round draft pick in 2016 from the Toronto Maple Leafs for forward Nick Spaling, winger Kasperi Kapanen, defenseman Scott Harrington, a conditional first-round draft pick in 2016 (lottery protected) and third-round draft pick in 2016.
What does it give the Pittsburgh Penguins
This is the long-awaited blockbuster trade that had been expected to happen for several days now. In Kessel, the Penguins land the best scoring winger they have had since Marian Hossa left in the summer of 2008. He will make the Pens far more lethal up front, whether he plays alongside Sidney Crosby or Evgeni Malkin. The Penguins also got Toronto to retain a bit of salary in this deal (15%), which makes it more palatable. Erixon replaces Harrington as far as defensive depth goes, while Biggs is a wild car with a big body (something the Pens need more of). The second rounder sent back to Pittsburgh was originally their own (Daniel Winnik deal).
What does it give the Toronto Maple Leafs
For the Maple Leafs, this was a critical and essential trade to make as they embark on a total rebuilding plan. Toronto needed to send Kessel somewhere for a fresh start, and they did just that. Spaling should instantly become a Mike Babcock-type player for the Leafs, while Harrington adds more youth along the blueline. Harrington is more of a defensive defenseman, something they need. That said, Kapanen could become the key to the deal down the road (though he's not expected to step into the Toronto lineup right away). Toronto got back first and third rounders, too. The new era in Toronto is officially upon us.
Fantasy impact
Kessel is a huge winner in this deal, as he should become a far more prolific and impactful scorer in Pittsburgh. Kapanen's long-range fantasy upside remains intact, though his arrival to the NHL may now be slowed a little bit. Harrington doesn't have much scoring potential and neither does Spaling. Erixon could be a dark horse candidate now if he makes the Pens roster, while Biggs has a long way to go if he is to meet expectations as a first-round draft pick.
Player focus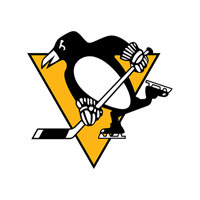 Pittsburgh Penguins
a second-round draft pick in 2016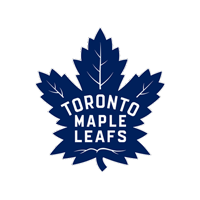 Toronto Maple Leafs
a first-round draft pick in 2016 (lottery protected)
a third-round draft pick in 2016