Mon, Jun 20, 2016 at 2:25pm
SHARKS LAND C PROSPECT MAXUM LETUNOV
The San Jose Sharks acquired center Maxim Letunov and a sixth-round draft pick in 2017 from the Arizona Coyotes for a fourth-round draft pick in 2016 and a third-round draft pick in 2017.
What does it give the San Jose Sharks
This was an interesting trade for many reasons, not the least of which is Letunov's obvious scoring talent. He has size and is already quite familiar with the North American game, having played two seasons in the USHL and one with the University of Connecticut. The Sharks have three more years to sign Letunov, so they can take their time in evaluating him. He could be a decent option to replace one of Joe Thornton or Patrick Marleau, two aging veterans, down the road.
What does it give the Arizona Coyotes
For the Coyotes, this trade is mostly about roster flexibility and options. By adding a fourth-round pick in 2016, they will now be able to surrender the pick to Philadelphia as part of a previous trade. It also allows them to maintain their third-round pick in 2017 (which would have gone to Philadelphia without a fourth rounder this year) and add a second third rounder as well. With their own picks in the first three rounds of '17, Arizona may be lining up an RFA offer sheet.
Fantasy impact
Letunov's fantasy value gets a nice spike here, but he is still a raw prospect a few years away from the NHL (as are the rest of the picks involved in this transaction).
Player focus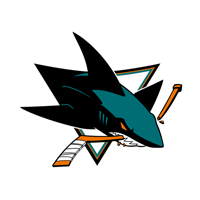 San Jose Sharks
a sixth-round draft pick in 2017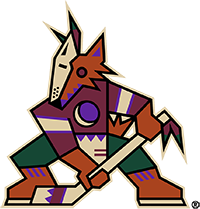 Arizona Coyotes
a third-round draft pick in 2017
a fourth-round draft pick in 2016